The Münster University Campus Shop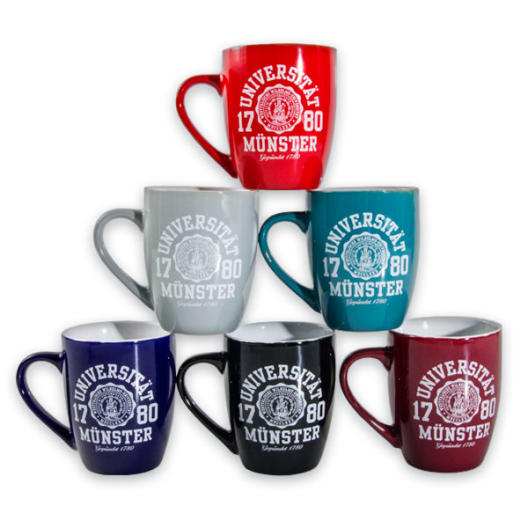 In partnership with CAMPUSSPORTSWEAR GmbH, Münster University has brought out its own collection of t-shirts, sweatshirts, mugs, bags, accesoires, etc. If you sometimes think back nostalgically to your student days, why not drink your coffee in future from a Münster University mug?
In the WWU-Campusstore  you can find and order a wide range of products. You can also buy a selection of these products from our campus store in the University Bookshop Krüper, Frauenstraße 42.
Here is where you find the Campusstore: www.wwu-campusstore.de (in German only).