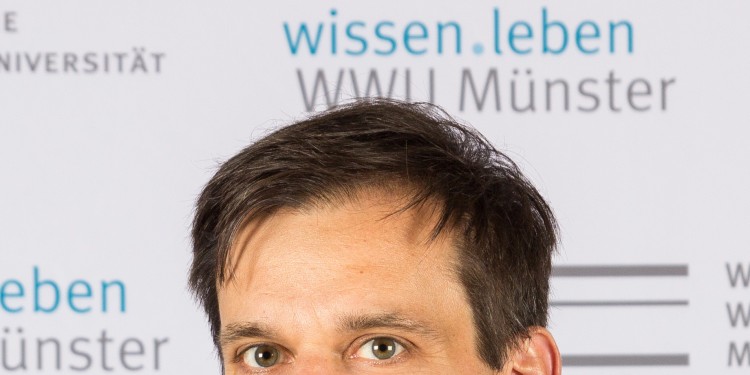 Taking new paths
Digitalisation remains a challenge for universities. Five guest commentaries on the opportunities for research, teaching and society as a whole
Whether it is learning platforms such as Moodle, research portals like DigiBib or research databases such as CRIS@WWU, digitalisation is changing many areas at the University of Münster. It is for this reason that for the past six months the University's press office has been taking a closer look at the digital changes being made. To conclude this series of articles, we present five views on digitalisation at the University of Münster, at German universities generally, and in society as a whole. The authors also consider future possibilities and the opportunities for networking.
View 1
"New ways of obtaining global insights"
Digitalisation has not only spread through our society but has also become very important in most areas of research. Because sources of information are increasingly available in a digital form, such data can be digitally processed and evaluated directly. This opens up new paths in research by having significantly more data which can be taken into account when studies are being carried out – which in turn makes it possible to obtain insights which are more global. In academic studies, it is often important to be able to determine differences and similarities in the data being used. Here, analytical methods of information technology are applied which make it possible to recognise patterns or detect variant data. Automatic analytical methods are able to trawl large quantities of data efficiently – and the methods become even more efficient when they are integrated into an interactive visual process to which researchers can contribute their own expertise.
In Natural Sciences and Medicine in particular, new and improved measuring and computer technologies make it possible to generate even larger, more complex quantities of data. But in the Humanities, too, data are increasingly being collected digitally. At Münster University, researchers from several departments have joined forces to take on the challenges of digitalisation at the Center for Digital Humanities. The Center has the objective not only of making digital data available and offering corresponding data management, but also of supporting any further processing and analysis of data. It aims to become one of the major centres of competence at Münster University and, at a national level, to take on a pioneering role.
Prof. Lars Linsen from the Institute of Computer Science at the University of Münster is the deputy chairman of the Center for Digital Humanities.
View 2
"Students should use the potential in their own area of research"
At the heart of the digital transformation currently taking place there is a progression "from data to knowledge to innovation". This is the decisive challenge in all academic disciplines providing the basis for future progress in society. The link-up between Computer Science, Mathematics, Statistics, Simulation and data-intensive computing – with high-level fields of applications from a broad range encompassing Natural Sciences, Engineering, Medicine, the Humanities and Social Sciences – will be a dynamic motor for Germany as a home to research, as well as giving a stimulus to "traditional domains" and providing access to entirely new insights and knowledge.
German universities should grasp these developments as an enormous opportunity and should not allow themselves to be intimidated by large software companies or by (supposedly) highly advanced American or Chinese institutes. Correlations in big data sets found by machines are far from having causal links and, more than ever, need to be examined critically by researchers – who will, however, need to be familiar with the functionality of the methods used. New approaches in the systems governing educational and science therefore appear to be necessary. What should certainly be considered is how the opportunities presented by new, data-based methods can be integrated into syllabuses and degree courses. Not every degree course requires a secondary course in programming, but a certain basic understanding of data processing and statistics would definitely be advisable – precisely so that students can use the potential offered by these new technologies in their own area of research. Let's keep our eyes on the ball!
Dr. Andreas Kosmider is Head of the Information and Data-Science Strategy Process at the Helmholtz Association.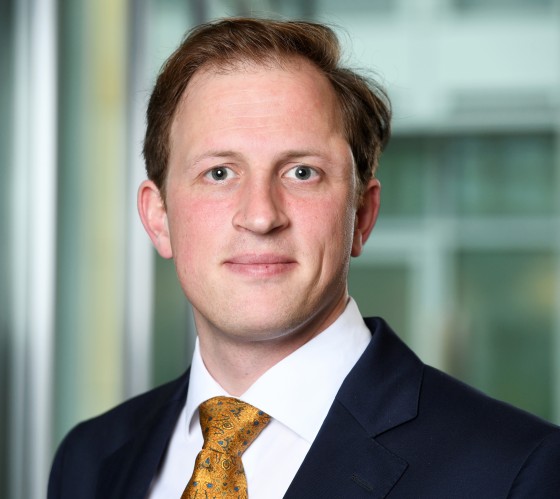 View 3
"Artificial intelligence could change university teaching"
Two trends which at first sight have little in common could change university teaching in the medium term: Artificial Intelligence (AI) and the increasing competition in the educational market resulting from private organisations offering modular certificate courses. University teaching is a programme organised on a curricular basis which aims to provide equal access to education and teaches a homogeneous set of knowledge and competences. It is a process which is standardised through a qualifications framework and as a result of regulations governing accreditation. In contrast to this there stands an increasingly heterogeneous student population with differences in the level of their knowledge and their ability to learn by themselves, as well as in their social and cultural backgrounds. Moreover, learning is increasingly becoming a life-long process as a result of the changes taking place in society.
Private organisations such as Google Future Workshop are reacting to this in a more flexible way. AI-assisted developments already in existence – such as the critically viewed field of learning analytics at Anglo-Saxon universities – show the potential that AI has for organising and accompanying learning processes. Individual "learning assistants" could – if developed from a didactic and ethical point of view – enable learners to recognise their learning requirements, identify suitable offers in a heterogeneous educational environment, and find support in their learning process. The use of AI in university teaching to enable students to guide their own learning and to open up university syllabuses – both for incorporating certificates gained externally, and also for certifying individual modules in the syllabus as a part of further education – presents legal, ethical and organisational challenges. State-supported universities should be positioning themselves if they want to continue to define the quality standard for academic education.
Dr. Antje Michel is Professor of Information Didactics and Knowledge Transfer at Potsdam University of Applied Sciences.
View 4
"Mature and responsible behaviour in the digital age"
In future, there will be two issues of particular relevance to us: on the one hand, what the media are doing to us – in other words, the effects of technology and media on individuals and society – and, on the other, what we can do with the media. After all: digital, interactive, mobile, networked technology offers a high degree of potential for the way we behave which increases still further the relevance of such digital media within educational contexts and agents of socialisation such as family, friends and school. It presents new didactic opportunities for learning processes, but also continually throws up new challenges for the educational system. What is relatively new, for example, is the development whereby technology is involved in the production of (media) content on the basis of data analyses and sensor signals and undertakes interpretations and is increasingly able not only to "behave" in accordance with programmed instructions, but also to "learn". Digital technology will make wide-ranging changes to our societies. Many of these changes will improve the quality of our lives, but some will need to be questioned and discussed critically. What we need, therefore, are further interdisciplinary examinations of the interfaces between humans, society and machines – as well as taking a critical view behind the medium, at the technology and at the algorithms which it controls. This makes possible not only a demystification of the technology but also a critical attitude towards technical and economic developments. Both are indispensable – not least for understanding and rationalising public discussions. The pre-requirements for this are not only comprehensive media competence but also a fundamental understanding of the technology and information processes involved. This means that promoting media competence and information education are pre-requirements for people taking a mature attitude towards media and towards participating responsibly in society.
Dr. Thomas Knaus is Professor of Educational Science and Head of the Media Pedagogics Department at the Ludwigsburg University of Applied Sciences, Scientific Director of the Frankfurt Technology Centre and Honorary Professor at the Department of Computer Science and Engineering at Frankfurt University of Applied Sciences.
View 5
"Digitalisation leads to the erosion of borders"
Data and information are available in a digital form anywhere – as a result of the widespread availability of smartphones, tablets and computers and of the high degree of networking through the internet. One consequence of this is that traditional borders are disappearing in many different ways – the border between private life and working life through the use of a home office, between training and career through the use of eLearning technologies, between shopping online and in actual stores, or between manual and automated work – for example, through the use of assistance systems or service robots.
This erosion of borders also has a great influence on tasks and structures at a university. Traditional borders between disciplines in research and teaching need to be replaced by structures which are interdisciplinary, cross-faculty and competence-oriented – or at least expanded to include these. New methods of research transcending borders between disciplines need to be developed. Equally, transdisciplinary structures need to be created between science, business and society for the purpose of the transfer of knowledge and technology.
This erosion of borders is a gradual one, but it is happening! It is the duty of the law-making bodies, as well as of each and every individual, to understand the forms that this erosion takes and to set the limits to it!
This applies for example to the design of jobs in tomorrow's world, to compliance with privacy and security regulations and to the design and use of robot or assistance systems. In the process, a culture of values will need to be cultivated which allows and supports a critical questioning of, and a desire to understand, the effects of digital systems.
Prof. Gregor Engels is the spokesperson for the "Digital Future" research focus at the University of Paderborn.
Further information