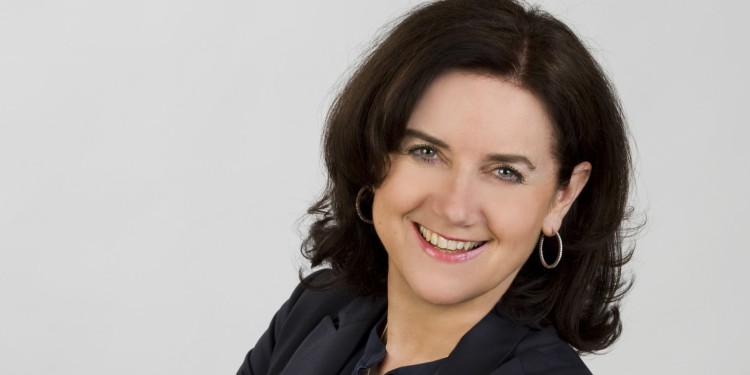 "I see myself as someone who shapes and enables"
Ulrike Weyland is the new Vice-Rector for Teaching and Studies
In late November, the University Electoral Assembly chose Prof. Ulrike Weyland, an educationalist and former Dean of the Faculty of Educational and Social Sciences, to be the new Vice-Rector of Studies and Teaching. In this short interview with Norbert Robers, Ulrike Weyland, a specialist in the field of vocational education talks about her plans she has for her term of office, which runs until 30 September 2026.
What are your objectives for your term of office?
There are various things I want to focus on: firstly, what's important to me is the further development of Learning through Research, which also means strengthening research-based teaching and learning so that we can prepare students as well as possible for their later professional careers. Secondly, we need to push on with digitalization. Connected with this are questions on what lessons we have learned from the Corona pandemic, and how we can achieve a sensible balance between analogue and digital teaching. We should also have more discussion again on teaching and learning – and again clearly see the University as a social space in which people can meet and debate. Thirdly, promoting internationalization is something which is close to my heart – specifically, increasing not only the number of English-language courses but also collaborations with universities in other countries. Our membership in the EU initiative 'Ulysses' will certainly help us in this respect. And fourthly, we want to set up an internal quality management system – the buzzword here is 'system accreditation'.
In research, there is a large focus on interdisciplinary working. Should that also apply to studying and teaching?
Absolutely, yes. Students should become involved with different perspectives in disciplines at an early stage during their studies because it means good preparation for professional and social challenges later. If you understand the language and the views that exist in other disciplines, that's a good basis for people to find a common, solutions-oriented understanding.
You're an educationalist, so teacher training is probably a focus of your work …
Yes, of course – in particular as regards preparing them for a changing culture in schools, teaching and learning. Here, multiprofessional teamwork is becoming more and more important. What's also important is to prepare students for a digital world of work in their careers so that future teachers also see themselves as shaping things.
And how will you be wanting to contribute your (subject) expertise as an educationalist?
I see myself as someone who both shapes and enables with respect to things that concern us all. I want to work closely with our faculties and our central institutions, as well as with teachers and students.
Specifically, how do you envisage collaboration with students?
Exchanging views and opinions is important to me, as is systematically bringing in students. In this way we can learn what the various perspectives are and jointly come up with ideas. This has already featured strongly in my first weeks of work in the new job – involving students, for example in connection with internal quality management. What is also being planned, in addition, is involving students on Teaching Day, in drawing up with them a mission statement for teaching, as well as on the issue of shaping digital and analogue teaching. I also want to raise the visibility of student projects.
This article first appeared in the University newspaper wissen|leben No. 8, 21 December 2022.
Further information