Alternative career paths: moving into knowledge management with a PhD
"I already knew as an undergraduate that I didn't want to spend every day working in a lab"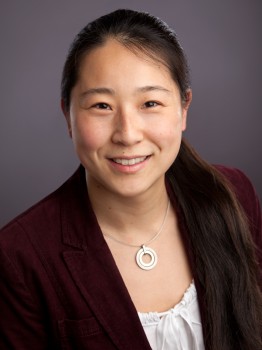 "You've got a PhD in biology and now you're working as a course coordinator at Münster University? Oh, that's a shame, isn't it?" This is what someone said to me a while ago and it got me thinking. Why is it a shame? The work I do now is different from what I imagined I would later be doing when I decided to study biology. There are often reports about things which biologists deal with in labs: putting coloured liquids into test tubes with a pipette, feeding cells, studying a plant or stroking mice. The findings which these researchers arrive at contribute to a better understanding of processes and, ideally, give indications of what can be done better in future. That's not what I do, and here's where people could, naturally enough, say, "What a shame."
Nevertheless, I knew while I was still an undergraduate that I didn't want a typical biologist's job. That's why I can say that this "What a shame" doesn't hold true for me. Although I was sure that I didn't want to spend every day working in a lab, I still loved studying biology – because the topics were fascinating. But working on a research topic, for example, struck me as being a lonely job. And my experience has shown me that that is basically the case. People often have their own projects, which they are responsible for and which they work on independently. Of course, they talk to colleagues about their difficulties and the findings they have made, and there is collaboration at various interfaces. But the intensity of this kind of teamwork still seems to me to be different from that which takes place in other jobs. So that's why I started looking around for other fields of work. I was astonished to discover that, after they've finished studying, a lot of biologists don't in fact work in the laboratory, but in a very wide range of other areas.
While I was doing my PhD I took the opportunity of working at the same time in the area of course coordination – in order to find out for myself what other fields of work I might like besides working in a lab every day. As a result of what I experienced, it became clear to me that I wanted to work in knowledge management after I had completed my PhD. I started off as a coordinator for internationalisation in degree courses and teaching in the Department of Biology at Münster University. What I missed during this time was the everyday work in a lab that I was used to, so after two years I moved back into research. At the European Institute for Molecular Imaging at Münster University I once again enjoyed doing research, having scientific discussions and exchanging ideas with colleagues. However, now that I had gone back to my roots, professionally speaking, the reasons soon became clear to me why I didn't actually want to work in academic research.
Four years ago, I accepted an offer to manage the Experimental Medicine study programme. Since then, the course has slowly been built up and is now running at full capacity. Helping to shape this process is something that gives me a lot of pleasure. Setting up courses, optimising them together with students and lecturers, and repeatedly trying out new formats – all these things are a bit like doing research. Maybe they're just not the first things anyone thinks of when they think about working in the field of biology.


Dr. Sarah Eligehausen studied biology and took her PhD in the subject. Since 2015 she has been coordinating the Experimental Medicine course of study at the University of Münster.
Further information