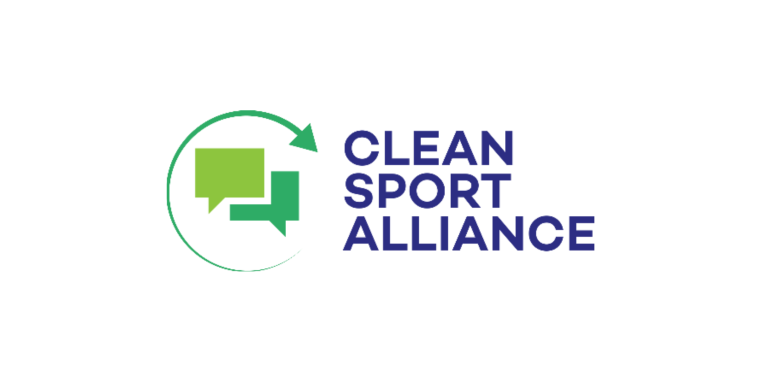 Amplifying the Voice of Parasport

Amplifying the Voice of Parasport

The 4th Clean Sport Insight Forum will bring together voices of practitioners, para-athletes and researchers to approach what is needed, what is researched and what is delivered in regard to clean sport and anti-doping education.

This event forms part of the RESPECT-P project which is an Erasmus+ funded programme which is organized by the Clean Sport Alliance.

This time we will focus on systemic perspectives and future directions, always with regard to the five Clean Outcomes:

◾C –Lead the CONVERSATION between para-athletes, athlete support personnel, policy makers and academics in an open and honest environment to facilitate the sharing of learning, experience and ideas.

◾L –Change the LENS through which sport and the anti-doping system is viewed.

◾E – Advocate for change to rebalance the system so that EDUCATION is recognized and funded as a fundamental part of a clean sport system.

◾A – Adopt an ATHLETE-FOCUSED approach, listening to para-athletes, believing they are central to protecting Clean Sport.

◾N –Create a NETWORK capable of leading change for the future of clean sport.

© CleanSportAlliance

 Clean Sport Alliance | Clean Sport Alliance

Clean Sport Alliance - YouTube
 

© Respect-P


 RESPECT_EU (@CleanSpAlliance) / Twitter
 

© Erasmus+ Programme of the European Union

© University of Münster

Registration

For Registration please click here.

Timetable

Timetable© RESPECT-P Projekt

Speaker

Hajo Seppelt:

Title of the Keynote:

Dependence in Doping Work –The Role of Independent Control

© Gundula Krause/rbb

Hajo Seppelt is one of the best-known German journalists and author about sports politics. He is the head of the ARD doping editorial team and is considered an expert on doping issues in german and international sports. The documentaries by him and his team have been groundbreaking in uncovering doping scandals such as state doping in Russia, doping in athletics and cycling, or child doping in the DDR. Together with his founded company EyeOpening.Media he represents investigative quality journalism.

 

 

Prof. Dr. Manfred Wegner

Title of the Keynote:

Psychological and Social Demands in Paralympic Athletes

© Uni Kiel

Professor Dr. Manfred Wegner is W3- Professor since 2008 in the Department of Sports Psychology and Movement Sciences at the Kiel University in Germany. He is also a director at ISS and co-editor of the "Handbook of Disability and Sport" published in 2015. His research is mainly focused on diagnostics of movement and behavior analysis, prevention, rehabilitation and disability sports, as well as motivation in sports. In addition, he shaped the development of family sports within the German Olympic Sports Confederation and made a major contribution to the development of the German Sports Badge for people with disabilities.

 

Professor Andrea Petrozci

Title of the Talk:

Vulnerabilities in Para-Sports

© Andrea Petroczi

Prof Andrea Petróczi is a Research Professor at Kingston University London and an internationally recognised anti-doping expert with background in psychology, management & marketing, and journalism. She also holds a visiting position at KU Leuven (Belgium), at 'Foro Italico' University of Rome (Italy) and at the Willibald Gebhardt Institute, University of Münster (Germany).
Andrea's research covers several anti-doping topics with present focus on doping prevalence; the meaning of 'clean' in sport, in performance enhancement and in anti-doping; the impact of anti-doping on clean athletes; athlete vulnerability, and the role of values and personal integrity in anti-doping education. Andrea obtained a PhD in sports administration with a doctoral minor in research methods and applied statistics from the University of Northern Colorado (2002); and a PhD is psychology from the University of Sheffield (2015). She is a founding member of the Clean Sport Alliance and she chairs WADA's Doping Prevalence Working Group.
 

Professor Ian Boardley:

Title of the Talk:

The Specific Needs of ASP and Para-Athletes in Clean Sport Education

© Ian Boardley

Professor Ian Boardley is a Professor in Sport and Exercise Psychology in the School of Sport, Exercise, and Rehabilitation Sciences at the University of Birmingham in the UK. His research spans several areas, the majority of which address the psychology of morally relevant behaviours in sport and exercise. In recent years, the predominant focus of this work has been on the psychosocial processes that facilitate the use of image and performance enhancing drugs in sport and exercise. Current funded projects include a project funded by the European Union that is examining para-athletes' perceptions of clean sport and how to support the needs of para-athletes in the delivery of clean sport education, and a WADA-funded project evaluating the impact of the international standard for education.

 

Martin Chandler:

Title of the Talk:

The Specific Needs of ASP and Para-Athletes in Clean Sport Education

© Martin Chandler

Martin Chandler is a Research Fellow in Performance Enhancing Drugs in the School of Sport, Exercise, and Rehabilitation Sciences at the University of Birmingham in the UK. Martin's current research focuses on the psychosocial influences on doping behaviour and he has recently submitted his PhD thesis, examining the effects of permitted forms of performance enhancement on determinants of doping. His other projects include an EU funded project examining the specific clean sport education needs of para-athletes and athlete support personnel.