Recycling & Second Life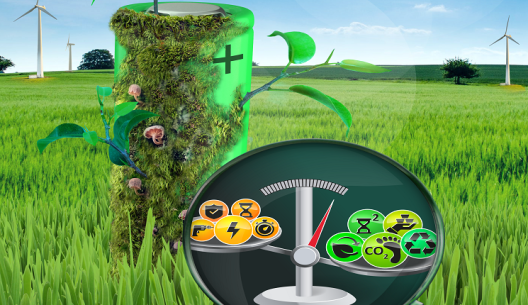 Lithium-ion batteries are widely and intensively used, and demand for them – as well as for other high-performance energy storage devices – is constantly increasing. Modern battery research is therefore no longer conceivable without aspects of sustainability being considered. It is only then that the entire supply chain of batteries can be shown. How recycling and a second life for batteries can be organized, and which aspects have to be taken into account in the process, are central topics in this competence area.
Batteries: from Re-Use to Sustainability
Second-life applications for batteries come into effect one step before recycling. Batteries which have already been used and which are cycled – i.e. aged – are examined. The aim is to continue using existing batteries, some of which have aged, in another, less demanding application. As a result, the CO2 emissions which arise in battery production are spread out over a longer period of time.
To save on resources, the researchers at MEET also work on methods of strictly recycling old battery materials. And successfully so: Our researchers have already developed numerous processes through which almost all the components in a used battery can be reused.
The research team also focuses on methods which enable the non-reusable components of batteries to be specially disposed. For example, the electrolyte contains fluorised components which might constitute a hazard for the environment and for recycling facilities. In modern battery recycling processes, electrolyte and graphite anode material are usually not recovered. The MEET researchers were able to show that this is indeed possible for both materials by using special techniques. These are important successes on the way towards a circular economy of energy storage devices.
Future-oriented projects for a sustainable use of batteries are another focus. In interdisciplinary collaborations within the University of Münster, our researchers look for example at issues of soil remediation in mining areas and storage sites for waste batteries.