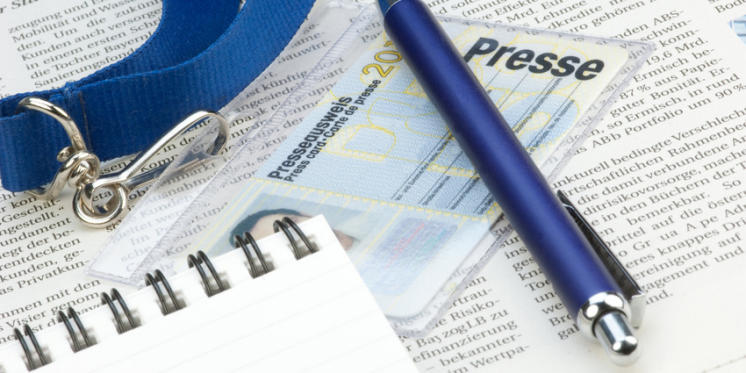 Conventions and Workshops
March Muenster Meetings (M3s)
The March Münster Meetings started as an annual meeting of a small group of international, renowned scientists working in the field of sustainable consumption. In one-week workshops, selected aspects of research and existing measures on sustainable consumption were examined in more detail. In the meantime, the series has been extended to workshops at other universities (2019, University of Geneva) or series of panels at international conferences (2018, SCORAI, Copenhagen). Under this
you will find more information on the content of the meetings.
"Von der Wurzel in die Krone - Initiativen zur Transformation auf lokaler Ebene" in cooperation with the Akademie Franz-Hitze-Haus 2020
Date: 31.01.2020, Place: Franz-Hitze-Haus Akademie Muenster
In the context of a socio-ecological transformation, a positive role is often attributed to the local level - for example in the form of civil society initiatives, social movements or citizens. At the same time, there is also reason to look sceptically at the local level as a source of significant impulses for sustainability: Local processes are also characterised by challenges such as isolation, homogeneity, hierarchies and social injustices, and the civil society actors involved often have hardly any decision-making powers of their own in the political and economic structures. The study day approached this question from various perspectives in order to develop as comprehensive an idea as possible of the current practical role of the local level in the socio-ecological transformation.
Further information on this conference is available here.
"Religion, Spiritualität und Nachhaltigkeit. Impulse und Workshops zur interdisziplinären Nachhaltigkeitsforschung" in cooperation with the Akademie Franz-Hitze-Haus 2020
Date: 10. Januar 2020, Place: Akademie Franz-Hitze-Haus Muenster
In Judaism, Christianity and Islam the relationship to nature plays an important role. Pope Francis, in his encyclical letter Laudato Sí, particularly emphasized the preservation of creation for the Catholic Church. Not only in the Abrahamic religions, but also in other religions, mindful and respectful relationships with nature are an essential core of many beliefs (especially in Buddhism, Hinduism or Shintoism). Also beyond the classical religions a turn towards new forms of spirituality can currently be observed, which emphasize the importance of values such as solidarity, empathy, sense of justice or non-violence for one's own actions. At the same time, specific everyday actions, such as some forms of yoga practice or the recent trend towards more minimalism and order in one's own four walls (inspired, among others, by the Japanese author Marie Kondo), show references to traditional religious norms. In this study day, the similarities and differences between different faiths and spiritual ideas were identified from the perspective of sustainability and discussed whether these can provide important impulses for a more sustainable life in modern and pluralistic societies. The question of the relationship between individual responsibility and political solutions was also explored.

This event was a cooperation of the Centre for Interdisciplinary Sustainability Research (ZIN) and the Academy Franz-Hitze-Haus.
Interdisciplinary conference "Transformation zur Nachhaltigkeit. Hindernisse - Wege - Strategien" in cooperation with the Akademie Franz-Hitze-Haus 2018
Date: 4th-5th October, Place: Akademie Franz-Hitze-Haus Muenster
On the 4th and 5th of October, the interdisciplinary symposium "Transformation zur Nachhaltigkeit. Hindernisse – Wege – Strategien" (in English: "Transformation to Sustainability. Obstacles - Paths - Strategies "), organized jointly by the ZIN and the Katholische Akademie Franz Hitze Haus, took place. The event, which was attended by people both with a background in science and practice, focused on the profound socio-economic transformation that is urgently needed to safeguard the natural foundations of human life. However, the conference not only analyzed the obstacles that currently slow down a successful transformation, but also put a special focus on discussing ways of action and implementation within the ever-shorter remaining time.
In order to facilitate a comprehensive discussion, numerous well-known speakers with various research interests were invited to deal with different facets of a transformation to sustainability within four thematic blocks.
Prof. Dr. Ingolfür Blühdorn, Institute for Social Change and Sustainability at the Vienna University of Economics and Business
Carolin Bohn, political scientist, University of Münster
Dr. Antonietta Di Giulio, philosopher, Department of Environmental Sciences, University of Basel
Prof. Doris Fuchs, Ph.D., political scientist, University of Münster
Prof. Dr. Marianne Heimbach-Steins, social ethics, University of Münster
Dr. Martin Held, economic scientist, former coordinator for economy and sustainable development at the Ev. Akademie, Tutzing
Prof. Dr. Christa Liedtke, Wuppertal Instiute for Climate, Environment and Energy
Prof. Dr. Samuel Mössner, Professor for local-, regional, and country development / spatial planning, University of Münster
Dr. Jürgen Rinderspacher, Institute for Ethics and Social Sicences, University of Münster
Dr. Georg Stoll, MISEREOR e.V., Aachen
More information about the conference can be found in this conference report.
Policy Change in the EU? 2016
Date: 28th- 29th April, 2016

Together with colleague Oliver Treib, Doris Fuchs organized a workshop to change and continuity in EU policy in different policy fields on 28th and 29th of April. EU fishery, naval, food waste, finance, energy and agriculture policy were discussed. Participants were, among others, Adriana Ripoll Servent, University of Bamberg; Maarten Arentsen, University of Twente; Agni Kalfagianni, University of Utrecht; Tobias Gumbert, WWU; Zdenek Kudrna, University of Salzburg; Susanna Dröge, SWP Berlin.
Critical Norm Research as Meta-Theory and Political Practice 2012
Date: 27th- 29th June, 2012, Place: Landhaus Rothenberge of the University of Muenster
China and India in Energy- and Environmental Politics 2009
The international workshop took place on 18 and 19 June 2009 in Münster and dealt with political, socio-economical and cultural bases which influence our understanding and praxis of sustainable development in China and India. The main focus was on both countires' energy and environmental policy, as well at the international level.
Private Governance in the Global Agro-Food System 2008
with Agni Kalfagianni, Universität Stuttgart, and Jennifer Clapp, University of Waterloo, financed by the Wolkswagen Foundation
This symposium on the implications of private governance for the sustainability of the global food system and the democratic legitimacy of governing in this system took place in April 2008.
Individual contributions to the conference will be published in form of a symposium on private regulations in global food policy in the journal Agriculture and Human Values. The conference's most important results were summarized in a discussion paper (Sustainable Governance Discussion Paper 01/2009).
Individual Contributions to the Conference:
Doris Fuchs (University of Münster), Agni Kalfagianni (University of Stuttgart) and Jennifer Clapp (University of Waterloo): Private Governance in the Global Agro-Food System. A Framework for Analysis. Download
Catia Gregoratti (University of Manchester): Global Nuts and Local Mangoes - The limits and potential of the UNDP's Growing Sustainable Business Initiative in Kenya. Download
Anne Tallontire (University of Leeds): Beyond the vertical: An evolving framework for understanding the governance of private standards initiatives standards in the agrifood chain. Download
Doris Fuchs (University of Münster) and Agni Kalfagianni (University of Stuttgart): Actors in Private Food Governance: The Legitimacy of Retail Standards and the Marine Stewardship Council. 
Lena Partzsch (Helmholtz Centre for Environmental Research): Private Governance in the Biofuel Industry. Download
Christopher Kaan (Free University, Berlin) and Andrea Liese (Humboldt University, Berlin): Public Private Partnerships in Global Food Governance. Download
Martha McMahon (University of Victoria): Local Food and Small Women Farmers. Download
Lawrence Busch (Michigan State University): The Private Governance of Food: Equitable Exchange or Bizarre Bazaar? Download
Sylvia Lorek (Sustainable Europe Research Institute): The Influence of Civil Society Initiatives for the Development of Business Standards. Download
Tetty Havinga (University of Nijmegen): Actors in private food regulation: Taking responsibility or passing the buck to someone else? Download
Steffanie Scott (University of Waterloo), Peter Vandergeest (York University, Canada), Mary Young (York University, Canada): Certification Standards and the Governance of Green Foods in Southeast Asia. Download
Atul Sood (Jawaharlal Nehru University): State-Business Relations in India. Corporatisation of Food Governance. Download
Nicolien van der Grijp (University Amsterdam): Pesticide risk reduction and the dynamics of legal pluralism. Download
Sarah Wright (University of Newcastle, Australia): Building Networks of Food Sovereignty in South and Southeast Asia. Download