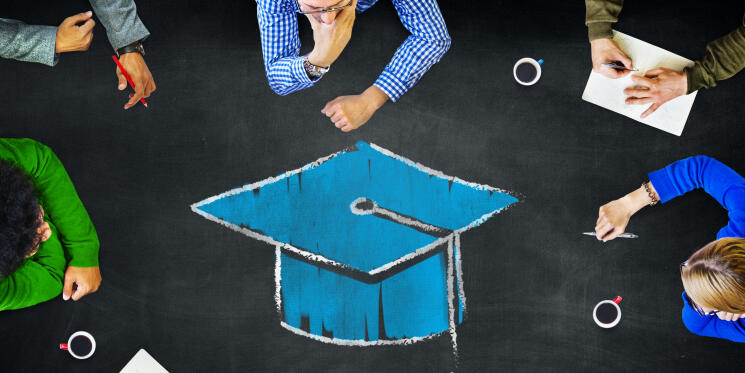 DISSERTATION PROJECTS
Current Dissertation Projects
Politische Urteilsbildung als zentrales Element gelingender informeller nachhaltigkeitsorientierter Bürger*innenbeteiligung
Carolin Bohn, M.A.
The Energy transition revisited: Powerful lock-ins in the German Energiewende
Pia Buschmann, M.A.
Zwischen fossilen Realitäten und post-fossilen Möglichkeiten einer nachhaltigen Mobilität: Die Rolle von Macht in der Mobilitätswende
Berenike Feldhoff, M.A.
The Politics of Food Waste - Governing Sustainable Lifestyles, Consumption and Waste in the Global Agri-food System
Tobias Gumbert, M.A.
Wann verfolgen Länder eine ambitionierte Agrarklimaschutzpolitik?
Susanna Hönle, M.Sc.
Religion als Ressource in der europäischen und internationalen Klimapolitik
Hannah Klinkenborg, M.A.
Interactions between business power and regulation in the field of business and human rights
Benedikt Lennartz, M.A.
Democratic functioning of North-South City-to-City partnerships for Sustainable Development: four cases of C2C partnerships between Germany and Brazil
Luara Mayer, M.A.
Nachhaltige Mobilität in kleinen Städten. Kulturelle Transformationspotentiale abseits der Metropolen
Michael Pollok, M.A.
Eine vergleichende Analyse unternehmerischer Klimastrategien und ihrer internen und externen Auswirkungen
Franziska Riedel, M.A.
Auswirkungen der EU-Agrar- und Handelspolitik auf afrikanische Entwicklungsländer im neokolonialen Kontext
Alice Schmidt, M.A.
Completed Dissertation Projects
Welche Faktoren von Partizipationsprozessen im Zuge der Energiewende befördern oder behindern gemeinschaftliches Lernen?
Anna Ernst, M.A.
India in the Indo-Pacific: Unerstanding India's security Role Evolution towards Southeast asia and East Asia
Dr. Aditi Malhotra
Konsument*innen als Akteur*innen einer Nachhaltigen Entwicklung - Eine christlich-sozialethische Orientierung für eine beteiligungs- und befähigungsgerechte Ermöglichung Nachhaltigen Konsums
Dr. Sebastian Salaske, Dipl.-Theol.
Internationale Einflüsse auf Katastrophenvorsorge in Deutschland: Zwischen Risikogovernance, Resilienz und Bevölkerungsschutz
Dr. Christine Prokopf (PhD thesis defense in June 2019)
Disassembling Resistance against Large-Scale Land Acquisitions in Post-Conflict Countries: Peacebuilding and Reconciliation under Threat? The Cases of Cambodia and Sierra Leone
Dr. Anne Hennings (PhD thesis defense in June 2019)
Governing Genes – A Neo-Gramscian Approach to the politics of biotechnology in China and India.
Dr. Katharina Glaab (PhD thesis defense in February 2014)
Shaping Sustainability - Die Bedeutung Transnationaler Unternehmen für die Konstitution des Nachhaltigkeitsdiskurses.
Dr. Antonia Graf Exposé in German (PhD thesis defense in November 2014)
Die Logik des politikwissenschaftlichen Experiments. Methodenentwicklung und ein Beispiel aus der wissenschaftlichen Praxis.
Dr. Ulrich Hamenstädt (PhD thesis defense in August 2011)
Germany's Facilitation to Indonesia in Cleaner Production Norm Diffusion Processes: The Case of Pro LH II Project (2004-2008)
Dr. Siti Rokhmawati Susanto (PhD thesis defense in

2013.)

Nachhaltigkeit produktionsorientierter ausländischer Direktinvestitionen europäischer Unternehmen in der Volksrepublik China.
Dipl. Michael Weisensee (Promotion an der HHL-Leipzig Graduate School of Management, PhD thesis defense in

2012.

)

Access to European Justice for Environmental Civil Society Organisations
Dr. Inga Liane Immel (PhD thesis defense in

2010.)

Die politische Ökonomie des chinesischen Aufstiegs – Eine Analyse volkswirtschaftlicher Entwicklung und ihrer Folgen für die internationalen Beziehungen am Beispiel der Volksrepublik China.
Dr. Tobias Fehlbier (PhD thesis defense in

2009.)

Pollution Havens – Empirical Evidence for Germany
Dr. Christine Mutz (Promotion an der HHL-Leipzig Graduate School of Management, PhD thesis defense in

2008.)

Global Governance und Corporate Social Responsibility – Ein Vergleich der Wirkung der OECD-Leitsätze, des UN Global Compact und der Global Reporting Initiative
Dr. Lothar Rieth (PhD thesis defense in

2008.)