Alitha Edison
PhD Student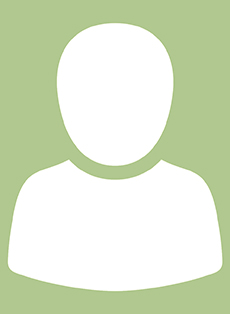 Plant Adaptation-in-action Group
Institute for Evolution and Biodiversity
Hüfferstr. 1
D-48149 Münster, Germany
Tel.: +49 251/83-
aedison@uni-muenster.de
Nationality: Indian
Education
Since 2019:
PhD student in the Plant Adaptation-in-action group, Institute for Evolution and Biodiversity, University of Münster, Germany
2013 - 2018:
BS-MS dual degree in biological sciences, Indian Institute of Science and Education Research, Thiruvananthapuram, India
Supervisors
Prof. Dr. Shuqing Xu, Institute for Evolution and Biodiversity, University of Münster
Prof. Dr. Joachim Kurtz, Institute for Evolution and Biodiversity, University of Münster
Prof. Dr. Caroline Müller, Department of Chemical Ecology, Bielefeld University
Research interests
Evolution of animal behaviour
Insecticide resistance
Entomolog
Behavioural ecology
PhD project description
Behavioural mechanism of insecticide resistance in the Colorado potato beetle
I am broadly interested in studying the evolution of behaviour. For my PhD project, I have chosen to look at the behavioural mechanisms behind the evolution of insecticide resistance. Insecticide resistance has been extensively studied before, because of its practical applications in crop cultivation and maintenance. A vast amount of information is available about the physiological and biochemical mechanisms of resistance in several insect species. A question relatively untouched is how behavioural avoidance and tolerance make a pest resistant to a pesticide. A perfect study system to
explore this topic is the Colorado potato beetle (Leptinotarsa decemlineata Say, Coleoptera: Chrysomelidae), owing to its diverse life cycle and rapid adaptation abilities.
Previous attempts to answer these questions have failed to successfully show the evolution of behavioural resistance because of lack of data prior to insecticide exposure. Therefore, I will be using the emerging and highly useful experimental evolution technique to observe and assess the particular behavioural traits that evolve as a response to the selection pressure exerted by insecticide application.
Publications
Balamurali GS, Edison A, Somanathan H & Kodandaramaiah U (2019) Spontaneous colour preferences and colour learning in the fruit-feeding butterfly, Mycalesis mineus. Behav Ecol Sociobiol 73:39 10.1007/s00265-019-2648-1 [doi]