Lindsay Matthews
ETT-Fellow 2014/15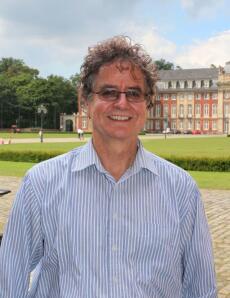 Department of Psychology
University of Auckland
New Zealand
Website
Nationality: New Zealand

Prof. Lindsay Matthews visited the Department of Behavioural Biology from mid June 2014 to mid March 2015 and stayed as an ETT-Fellow of the MGSE. His research stay was funded by the Alexander von Humboldt Foundation and "Santander Universities", with the latter financially supporting the interdisciplinary ETT.
Prof. Matthews is an Honorary Academic Associate at the University of Auckland (New Zealand) and Melbourne University (Australia) as well as Principal Scientist and Managing Director of "Lindsay Matthews & Associates Research International" in Hamilton (New Zealand). He is conducting fundamental and applied research in the discipline of the experimental analysis of behaviour and animal welfare.
Prof. Matthews introduced himself to the MGSE with a lecture entitled "Adaptive developmental plasticity and quality of life for animals in man-made environments: a conceptual analysis". Moreover, he was actively involved in the MGSE Workshop on "Predictive Adaptive Responses (PARs) and fitness", in the MGSE lecture series "The Growth of the Evolutionary Thought" and held several guest lectures in affiliated institutes.