Ex situ perfusion fixation for brain banking: a technical report
Keywords:
Brain banking, Perfusion fixation, Perfusion pressure, Postmortem interval, Tissue morphology, RNAscope, Ex vivo neuroimaging
Abstract
Perfusion fixation is a well-established technique in animal research to improve preservation quality in the study of many tissues, including the brain. There is a growing interest in using perfusion to fix postmortem human brain tissue to achieve the highest fidelity preservation for downstream high-resolution morphomolecular brain mapping studies. Numerous practical barriers arise when applying perfusion fixation in brain banking settings, including the large mass of the organ, degradation of vascular integrity and patency prior to the start of the procedure, and differing investigator goals sometimes necessitating part of the brain to be frozen. As a result, there is a critical need to establish a perfusion fixation procedure in brain banking that is flexible and scalable. This technical report describes our approach to developing an ex situ perfusion fixation protocol. We discuss the challenges encountered and lessons learned while implementing this procedure. Routine morphological staining and RNA in situ hybridization data show that the perfused brains have well-preserved tissue cytoarchitecture and intact biomolecular signal. However, it remains uncertain whether this procedure leads to improved histology quality compared to immersion fixation. Additionally, ex vivo magnetic resonance imaging (MRI) data suggest that the perfusion fixation protocol may introduce imaging artifacts in the form of air bubbles in the vasculature. We conclude with further research directions to investigate the use of perfusion fixation as a rigorous and reproducible alternative to immersion fixation for the preparation of postmortem human brains.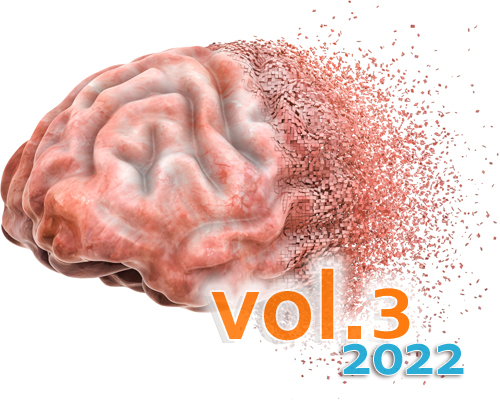 How to Cite
McKenzie, A. T., Woodoff-Leith, E., Dangoor, D., Cervera, A., Ressler, H., Whitney, K., Dams-O'Connor, K., Wu, Z., Hillman, E. M., Seifert, A. C., & Crary, J. F. (2022). Ex situ perfusion fixation for brain banking: a technical report. Free Neuropathology, 3, 22. https://doi.org/10.17879/freeneuropathology-2022-4368
صندلی اداری
سرور مجازی ایران
Decentralized Exchange
License
Copyright (c) 2022 Andrew T. McKenzie, Emma Woodoff-Leith, Diana Dangoor, Alessandra Cervera, Hadley Ressler, Kristen Whitney, Kristen Dams-O'Connor, Zhuhao Wu, Elizabeth M.C. Hillman, Alan C. Seifert, John F. Crary
This work is licensed under a Creative Commons Attribution 4.0 International License.
Papers are published open access under the Creative Commons BY 4.0 license. This license lets others distribute, remix, adapt, and build upon your work, even commercially, as long as they credit you for the original creation. Data included in the article are made available under the CC0 1.0 Public Domain Dedication waiver, unless otherwise stated, meaning that all copyrights are waived.