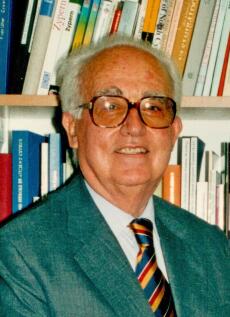 On the Death of the Cypriot Archaeologist Vassos Karageorghis (29 April 1929 – 21 December 2021)
On 21 December 2021, at the age of 92, Vassos Karageorghis passed away in Nicosia. When looking at his life's work, one quickly gets lost in superlatives. Words can hardly describe how he – in a wide variety of professional positions – promoted the scientific exploration of ancient Cyprus. As director of the Department of Antiquities (1963-1989), the Anastasios G. Leventis Foundation (1989-2010) and the Archaeological Research Unit of the newly founded University of Cyprus (1992-1996) and finally as professor at the renowned Cyprus Institute (2013-2019) he achieved great things. He carried out highly significant and successful excavations (Salamis and Kition are just two examples), produced an almost unbelievable number of publications (125 books and almost 500 scientific articles), but what distinguished him above all was the fact that he succeeded in establishing an international reputation for Cypriot archaeology.
We are proud that he was also in close contact with our Cyprus Institute at Münster. He visited the Institute on several occasions, gave lectures in Münster, was a partner in the joint organisation of international conferences etc.
He was a true friend, always willing to support the Institute – we will miss him dearly.
For further details confer the obituary of the University of Cyprus:
https://www.ucy.ac.cy/aru/documents/News/News_Banner/keimeno_isa_ema_eng_for_website.pdf