Thinking Past 'Post 9/11': Home, Nation and Transnational Desires in Pakistani English Novels and Hindi Films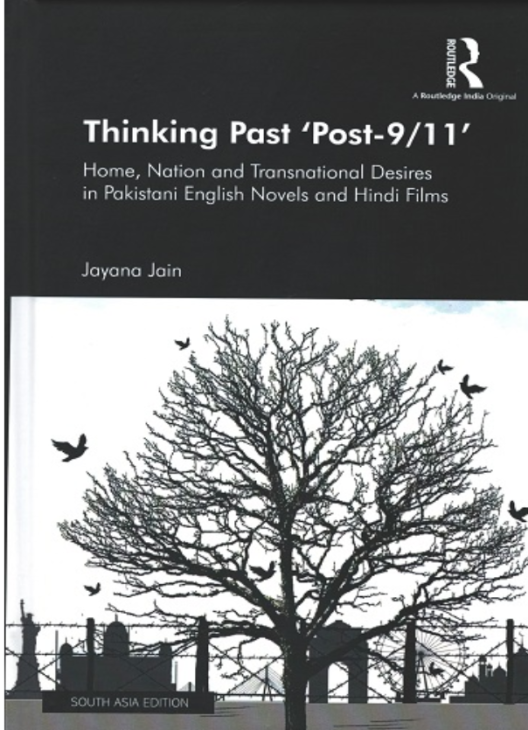 This book offers new ways of constellating the literary and cinematic delineations of Indian and Pakistani Muslim diasporic and migrant trajectories narrated in the two decades after the 9/11 attacks. Focusing on four Pakistani English novels and four Indian Hindi films, it examines the aesthetic complexities of staging the historical nexus of global conflicts and unravels the multiple layers of discourses underlying the notions of diaspora, citizenship, nation and home. It scrutinises the "flirtatious" nature of transnational desires and their role in building glocal safety valves for inclusion and archiving a planetary vision of trauma. It also provides a fresh perspective on the role of Pakistani English novels and mainstream Hindi films in tracing the multiple origins and shifts in national xenophobic practices, and negotiating multiple modalities of political and cultural belonging. It discusses various books and films including The Reluctant Fundamentalist, Burnt Shadows, My Name is Khan, New York, Exit West, Home Fire, AirLift and Tiger Zinda Hai.

In light of the twentieth anniversary of 9/11 attacks, current debates on terror, war, paranoid national imaginaries and the suspicion towards migratory movements of refugees, this book makes a significant contribution to the interdisciplinary debates on border controls and human precarity. A crucial work in transnational and diaspora criticism, it will be of great interest to researchers of literature and culture studies, media studies, politics, film studies, and South Asian studies.