Welcome
Congratulation!
Dr. Tobias Südkamp (AG Bracht),
Dr. Fabian Hergemöller (AG Stolwijk und AG Wilde) and
Dr. Yaser Hamedi Jouybari (AG Schmitz, Universität Stutgart und AG Wilde)
finished their doctorate today:
With the certificate, which was handed by Prof. Dr. Klasen (Dean of the Physics Department) on 13th July 2018, it became official. Congratulation!
Bachelor's and master's degrees from the summer term 2018
We congratulate

Christoph Klusmann on his bachelor's degree and Marius Gerlitz on his master's degree!


Our PhD student Farnaz Abdollahzadeh Davani was successful in receiving funding for her project 'Impact of micro-alloying on failure and fracture of notched Pd-based glasses' within a Starting Ramp Program for junior scientists.
The project is funded with 5.500 € by the German Science Foundation (DFG - SPP 1594 - Topological Engineering of Ultrastrong Glasses). Congratulations to Ms. Davani for this success!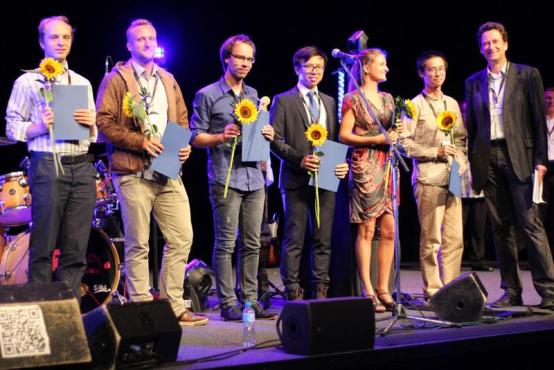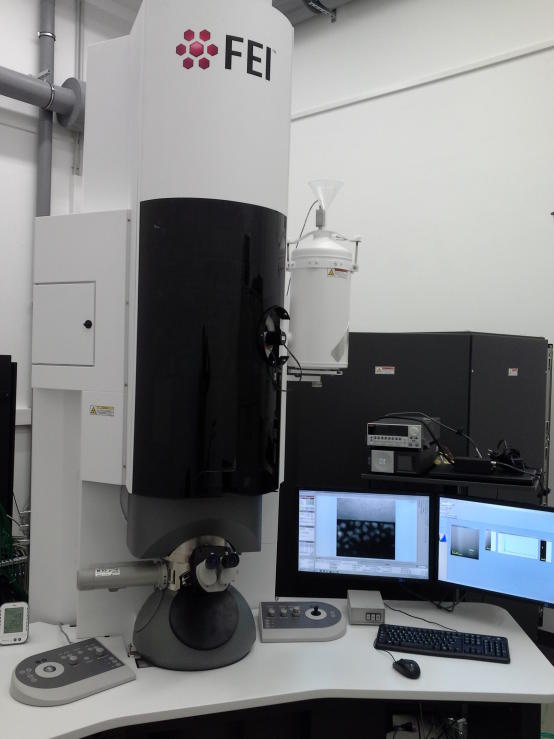 Latest Publications
The influence of sputter conditions on the properties of LiPON and its interfaces
Jouybari, YH; Berkemeier, F; Schäfer, A; Schmitz, G
JOURNAL OF POWER SOURCES Volume: 394 Pages: 160-169 DOI: 10.1016/j.jpowsour.2018.05.023 To be published: AUG 2018


Solidification loops in the phase diagram of nanoscale alloy particles: from a specific example towards a general vision
Shirinyan, A; Wilde, G; Bilogorodskyy, Y
JOURNAL OF MATERIALS SCIENCE  Volume: 53  Issue: 4  Pages: 2859-2879  DOI: 10.1007/s10853-017-1697-y  Published: FEB 2018 


Fast scanning calorimetric study of nucleation rates and nucleation transitions of Au-Sn alloys
Simon, C; Gao, J; Mao, Y; Wilde, G
SCRIPTA MATERIALIA  Volume: 139  Pages: 13-16  DOI: 10.1016/j.scriptamat.2017.06.004  Published: OCT 2017 


Effect of copper addition on the glass forming ability in Pd-Si binary amorphous alloying system
Wang, XT; Zeng, M; Nollmann, N; Wilde, G; Tian, Z; Tang, CY
AIP ADVANCES  Volume: 7  Issue: 9  Article Number: 095108  DOI: 10.1063/1.4986532  Published: SEP 2017 


Towards fabrication of 3D isotopically modulated vertical silicon nanowires in selective areas by nanosphere lithography
Hamdana, G; Sudkamp, T; Descoins, M; Mangelinck, D; Caccamo, L; Bertke, M; Wasisto, HS; Bracht, H; Peiner, E
MICROELECTRONIC ENGINEERING  Volume: 179  Pages: 74-82  DOI: 10.1016/j.mee.2017.04.030  Published: JUL 5 2017 


Experimental evidence for anomalous grain boundary diffusion of Fe in Cu and Cu-Fe alloys
Prokoshkina, D; Esin, VA; Divinski, SV
ACTA MATERIALIA  Volume: 133  Pages: 240-246  DOI: 10.1016/j.actamat.2017.05.074  Published: JUL 1 2017