Morfeus
Welcome to the Morfeus-Project-Homepage of the IVV Nature Sciences
Do your scientific programs run for a few hours or more?
Maybe you want to run these programs several times with different parameters?
This means that hours of waiting time are pre-programmed!
At the same time, there are many computers in the network that are not used permanently. Especially at night valuable computing time is lost.
It is the goal of Morfeus to make this unused computing power of the IVV Natural Sciences available to its members, especially users of Linux and Windows are addressed.
For a quick introduction to using the Morfeus grid, take a look at the introductory example first. You will then find further information in the short manual.
The following summary shows the current performance in Morfeus-Grid. The most common units for the performance of computers, supercomputers, grids etc. are the GFlops (Giga Floating Operations Per Second).
Aktuelle Leistung im Morfeus-Grid
Mo 28 Nov 2022 08:40:04 CET
| | |
| --- | --- |
| Anzahl CPUs im Grid: | 104 |
| mögliche Gesamtleistung in GFlops: | 105 |
| aktuell von Jobs genutzte GFlops: | 0 |
| aktuell vor Ort genutzte GFlops: | 22 |
Auslastung: Jobs: 0 %, Nutzer vor Ort: 21 %, Frei: 79 %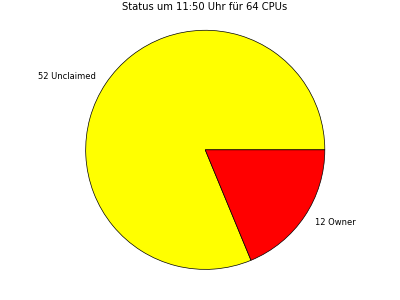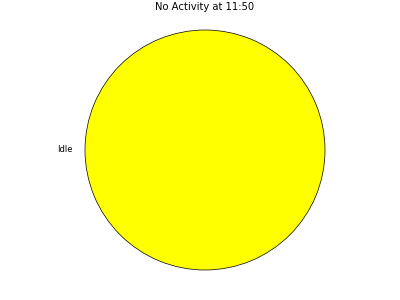 The two pie charts show the current status of the Morfeus grid at a glance.
The first chart shows the status of the notes in the Morfeus-Grid:
Claimed: A job was started on this node.
Unclaimed: This node could be used for computing when a job is queued.
Owner: The CPU of this node is currently used directly on site, so that the node is not available for jobs.
The second chart shows the activity of the nodes that are currently processing a job.
Busy: The node calculates the job.
Suspended: A job has been started on the node, but this node is currently being used on site. When the node is free again, the job is continued at the point where it was interrupted.
Idle: A job has been started on the node, but the CPU is currently either underutilized or the job is causing problems.