IfK auf ICA-Jahrestagung im Mai 2014 vertreten
(04.02.2014) Unter dem Titel "Communication and 'the Good Life'" findet die 64. Jahreskonferenz der International Communication Association (ICA) vom 22. bis zum 26. Mai 2014 in Seattle im Nordwesten der USA statt. ForscherInnen des Instituts für Kommunikationswissenschaft der WWU Münster sind nach einem strengen Auswahlverfahren mit insgesamt 24 Beiträgen zugelassen – eine beachtliche Quote.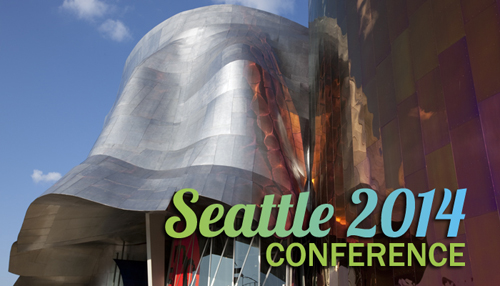 Quelle: http://www.icahdq.org/
Mit dem diesjährigen Schwerpunktthema "Communication and the Good Life" widmet sich die ICA unter anderem der Frage, inwiefern sich Mediennutzung und -erfahrungen unter dem Einfluss ständiger Erreichbarkeit und erhöhter Vernetzung verändern. Aus Sicht der Kommunikationswissenschaft erscheint beispielsweise untersuchenswert, ob insbesondere die digitalen Medien zu einem besseren Informationsaustausch oder einer erhöhten Arbeits- und Lebensqualität in der Gesellschaft beitragen. Mit diesem Thema beschäftigen sich die fünftägige Hauptkonferenz und im Vorfeld weitere 29 Preconferences in Seattle. Für einen Vortrag innerhalb der 25 Arbeitsbereiche sowie Interessensgruppen auf den ICA-Tagungen konnten sich WissenschaftlerInnen aus aller Welt mit Fachbeiträgen (Paper Presentations) oder thematischen Diskussionsrunden (Panels) anonymisiert bewerben. Nach Prüfung der wissenschaftlichen Qualität durch mindestens zwei Gutachter wurden folgende Vorträge von IfK-WissenschaftlerInnen zugelassen:
ICA Main Conference 
Birkner, Thomas/Schwarzenegger, Christian  (Universität Augsburg)/Menke, Manuel (Universität Augsburg): "What's the 'Situation'? Media Change Research and the Complexity of Transitions in Culture and Society." (History)
Domahidi, Emese/Kowert, Rachel: "Examining the Impact of Gaming-Related Friendships on Social Capital among Social Online Game Players." (Game Studies)
Elson, Malte: "Digital Games in Laboratory Experiments: Controlling a Complex Stimulus through Modding." (Game Studies)
Elson, Malte/Ivory, James (Virgina Tech University): "Who Watches the Watchmen? Evaluation of Peer Reviews in Social Science Journals." (Information Systems)
Elson, Malte/Breuer, Johannes/Scharkow, Michael & Thorsten Quandt: "Digital Games and Frustration: Effects on Aggression and Cooperative Behavior." (Game Studies)
Elson, Malte/Kneer, Julia (Universität zu Köln)/Knapp, Florian (Universität zu Köln): "Challenged by Rainbows: The Effects of Displayed Violence, Difficulty, and Game-Performance on Arousal, Cognition, Aggressive Behavior, and Emotion." (Game Studies)
Festl, Ruth/Scharkow, Michael/Quandt, Thorsten: "The Individual or the Class: A Multilevel Analysis of Cyberbullying Behavior in School Context." (Children, Adolescents, and the Media) 
Günther, Elisabeth/Quandt, Thorsten: "Observing the News Flow: A Big Data Analysis of Online Coverage During the 2013 German Elections." (Journalism Studies)
Haake, Gianna/Väth, Judith/Gehrau, Volker/Kohler, Sarah: "Fragmentation in the Internet Age. Changes in diversity in Germany between 1994 and 2005." (Mass Communication)
Kowert, Rachel/ Domahidi, Emese: "Examining the Relationship between Online Video Game Involvement and Gaming-Related Friendships among Emotionally Sensitive Individuals." (Game Studies)
Marcinkowski, Frank/Friedrichsmeier, Andres: "How German Universities Promote their Eligibility to Public Funding. A Case Study on Organizational Constraints of Framing Strategies in the Public Sector." (Organizational Communication)
Marcinkowski, Frank/Metag, Julia (Universität Zürich):  "The Effect of Politicians' Facial Appearance on Voting Behavior."(Political Communication)
Müller, Kathrin/Zillich, Arne Freya (Friedrich-Schiller-Universität Jena)/Schumann, Christina (TU Ilmenau)/Geise, Stephanie (Universität Erfurt): "Norms, Values and Audience Research: A Neglected Research Field." (Mass Communication)
Quandt, Thorsten: "Big Data Content Analysis in (Online) Journalism Research." (Journalism Studies)
Quandt, Thorsten et al.: "Methodological Advances in Digital Content Analysis: Inductive and Deductive Approaches to 'Big Data' Research in Journalism Studies" (Journalism Studies, Panel)
Scharkow, Michael: "The Accuracy of Self-reported Internet Use - a Validation Study Using Client Log Data." (Communication and Technology)
Scharkow, Michael/ Festl, Ruth/Quandt, Thorsten: "Longitudinal Patterns of Problematic Computer Game Use among Adolescents and Adults – a 2-year Panel Study." (Game Studies)
Schieb, Carla/Kröger, Sonja (Universität Hohenheim): "Manager Identity in the Game Industry." (Organizational Communication)
Volpers, Anna-Maria/Summ, Annika: "What's Science? Where's Science? - Science Journalism in Print Media" (Journalism Studies)
Wiencierz, Christian: "Political Trust through Interpersonal Communication. An Analysis of the Interpersonal Communication Stimulated by Campaign Advertising during the Electoral Campaign for the 2013 Bundestag Election." (Interpersonal Communication Division)
ICA Preconferences
Birkner, Thomas/Donk, André (Deutsches Zentrum für Hochschul- und Wissenschaftsforschung): "Local Collective Memory and Social Media - Fostering a New Historical Consciousness? (ICA Preconference "Making Sense of Memory and History")
Kowert, Rachel/Festl, Ruth/Vogelgesang, Jens & Thorsten Quandt: "Psychosocial Causes and Consequences of Increased Online Video Game Engagement." (ICA Preconference Game Studies)
Middendorf, Hannah: "Invisible News Providers. A Qualitative Analysis of the News Production Process of EU News Agency Correspondents." (ICA Preconference Political Communication Division & ICA Journalism Studies Division "Qualitative Political Communication Research")
Wiencierz, Christian/Pöppel, Katharina/Röttger, Ulrike: "'Where Does my Money Go?': How Online Comments on a Donation Campaign Influence the Perceived Trustworthiness of a Nonprofit Organization." (ICA 2014 Preconference "Strategic Communication Campaigns in a Contemporary, Digital and Networked Society")

In diesem Jahr tagen die ICA-Mitglieder der 25 Arbeitsbereiche und Interessensgruppen im amerikanischen Seattle, das aufgrund seiner zahlreichen Grünflächen auch den Beinamen "The Emerald City" (Smaragdstadt) trägt. Als Parallele zu Münster wurde Seattle bereits mehrfach als lebenswerteste Stadt ihres Landes ausgezeichnet. In und um den Verwaltungssitz des US-Bundesstaates Washington sind die renommierte University of Washington und globale Unternehmen wie Microsoft, Amazon, T-Mobile USA oder Starbucks angesiedelt.
Die 1950 gegründete International Communication Association hat ihren Hauptsitz in Washington D.C. und ist seit 2003 als Non-Governmental Organisation (NGO) mit den United Nations (UN) assoziiert. Sie gehört zu den wichtigsten Fachverbänden für den wissenschaftlichen Austausch im Bereich Medien- und Kommunikationsforschung und zählt heute über 4.300 Mitglieder aus 76 Ländern. Die nächste Jahreskonferenz der ICA ist für 2015 in San Juan, Puerto Rico angekündigt.