Hon.-Prof. Dr. Albert Remke
Honorary Professor at ifgi, Open Lab on Spatial Information Infrastructures (SII); Senior advisor at 52°North (www.52north.org)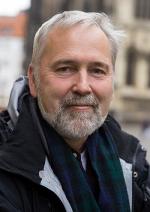 Room:
249
Email:
a.remke@uni-muenster.de
Phone:
+49 251 83-33186
About:
I have been associated with the Institute of Geoinformatics since its beginning in the 1990s. At that time, I was a research associate at the Institute of Landscape Ecology.
Since 1994, I have been co-founder and shareholder of the first spin-off of the institute, the con terra GmbH, whose management I held until 2009.
Since 2004, I have been co-founder and managing director of the 52°North Initiative for Geospatial Open Source Software - an open international research and development network with partners from academia, industry and public administrations. In May 2021 we changed the company name to 52°North Spatial Information Research GmbH, and I handed over the management to the next generation of executives.
Since 2009 I have been working at ifgi again, first as visiting professor (2009-2011) and since 2014 as honorary professor.
My focus in research and teaching is on the development of methods, technologies and applications of spatial information infrastructures.


Office hours: on appointment.
---