Institute for Geoinformatics at the University of Münster
---
Geoinformatics is the science of modelling spatio-temporal processes computationally. The Institute of Geoinformatics in Münster provides bachelor, master and phd degrees in geoinformatics. Our research areas are modelling spatio-temporal processes, semantic interoperability, spatial assistance systems, cognitive engineering and sensor networks.
After 2 years of digital or hybrid teaching, little exchange between students, teachers and staff, we would like to invite ALL students of ALL courses at the Institute of Geoinformatics to the first ifgiHACK! At the ifgiHACK you develop ideas and prototypes in teams on current local, global challenges and challenges regarding current research projects or your studies. We reserved the whole GEO I building so there is plenty of room for your ideas!
The best ideas and prototypes will be awarded! 

Further information: here
The EU commission has just confirmed the continuation of our MSc program in Geospatial Technologies as part of the Erasmus Mundus program. The European Union will therefore support 84 scholars within the next 5 ½ years with a total of EUR 3.9 million. This great achievement is not only the result of countless hours spent for preparing the extensive application, which finally succeeded over around 80 other highly competitive proposals, but also values the 15 years of experience we meanwhile have in offering this unique study program.
The MSc program in Geospatial Technologies is offered as a Joint Degree together with NOVA IMS (Portugal) and Universitat Jaume I - UJI in Castellón (Spain). The international character, however, does not only come from these three locations, but mainly from the broad range of countries the students come from. The more than 250 students who have attended the program so far came from over 50 different countries, such as Ethiopia, Brazil, USA, China, Colombia, East Timor or Jamaica.
If that sounds like an interesting experience to you, please feel free to have a closer look at the program's website: https://mastergeotech.info/
Information on the summer term 2020 in view of the COVID-19 pandemic
Given the current situation, the institute for geoinformatics has decided to deliver all courses of the summer term 2020 - as much as possible - in a digital form. All lecturers are hard at work to find suitable solutions and adapt the course materials. Please keep checking your WWU e-mail inbox frequently in order to remain informed, also on specific consequences on individual courses. Please also note that the delay of the beginning of the semester, which has been decided by WWU, only applies to courses which require physical presence. Any online courses can start on April 6. Participation will be independent from your location, it is thus not necessary to come to Münster.
Five new PhDs in three days: congratulations to Ana, Champika, Guiying, Mehrnaz and Shivam!
On Thursday, Friday and Monday, five candidates from ifgi successfully defended their theses and became the most recent PhD graduates at ifgi. Ana Maria Bustamante defended her work on "Participation & (Re)Settlement: Envisioning Mobile Services with Young Forced Migrants". Champika Ranasinghe did the same for her topic "Adapting Navigation Support to Positional Information of Varying Quality". Guiying Du's defence centred on her topic of "Supporting Public Participation through Interactive Immersive Public Displays". Mehrnaz Ataei publicly defended her thesis on "Location Data Privacy: Principles to Practice" and Shivam Gupta did the same for his thesis on "Spatial Modelling of Air Pollution for Open Smart Cities". Ana, Guiying, Mehrnaz and Shivam were the first four out of thirteen early stage researchers on the ITN GEO-C to defend their thesis - the remaining nine candidates will defend their work in the coming two weeks.

Congratulations to the five new PhDs!
EDC Forum 2017 - "Big Data Analytics & GIS" in Münster, September 21-22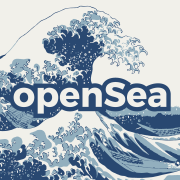 Call for Applications: PhD scholarship 'Improving movement simulation of large masses of people'

Aleksandr Shirokov and Dominik Schlarmann receive the 2016 Esri Development Center (EDC) International Student of the Year Award.
Aleksandr has been awarded the prize for his project "Gesture-Based Interactions with Esri Story Maps in Context of Public Places", and Dominik for his Project "Geofenced Location-Based Services for eParticipation".