Map and directions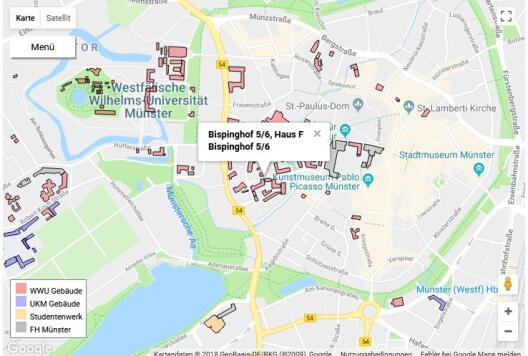 The Institute of Education is divided among six buildings at the Bispinghof as well as the Georgskommende.
The postal and business address is:
Bispinghof 5/6
48143 Münster
Arrival by car:
If you are arriving by car, you can park in the Georgskommende parking garage. Please use the street "Georgskommende" for navigation.
Arrival by bus:
From the train station you can take bus lines 1, 9, 11, 12 ,13 as well as 22 to the stop "Krummer Timpen".
For more information, please visit the website of the Stadtwerke Münster.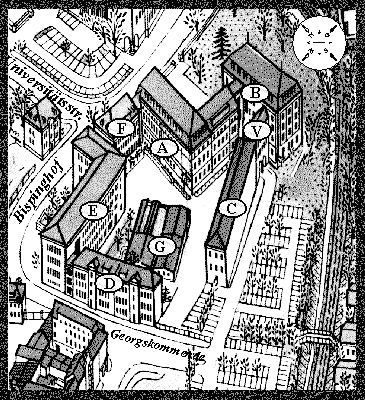 The following buildings belong to the institute:
House B: Bispinghof 2
House C: Georgskommende 33
House D: Georgskommende 26
House E: Bispinghof 9-14
House F: Bispinghof 5/6
House G: Georgskommende 14