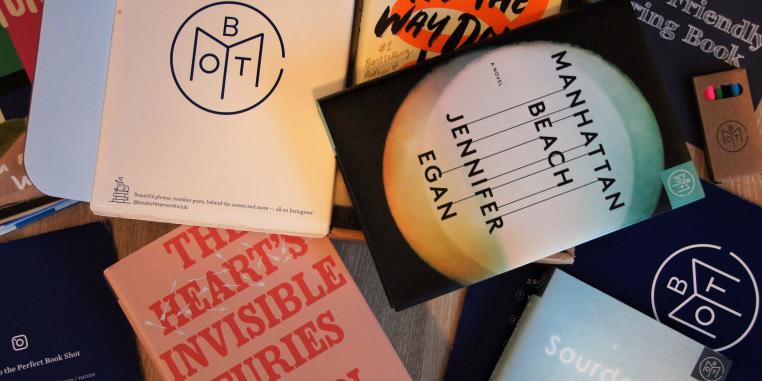 In the 20th century, books became accessible in a way they had never been, and reading as well as book ownership and presentation became a visible hallmark of a successful middle class existence. As scholars have shown, the paperback "revolution" (e.g. Penguin paperbacks in the UK in 1935) is one important factor in this shift. A second major contributor to mainstream book ownership and changing reading habits was the book sales club. Book sales clubs significantly increased the numbers of books sold and read in 20th-century from the 1920s onwards. The attractive subscription models combined with the mail-order benefit of reaching readers who did not have bookstores nearby enabled the ownership of books and encouraged serious engagement with books that were chosen and touted as "important," "worthwhile" and "must-read" texts.

Throughout the century, there were major players catering to popular and widespread tastes like the Book-of-the-Month Club, the Literary Guild of America, the Bertelsmann Lesering (West Germany) or Círculo de Lectores (Spain). But there was also a rapid proliferation of dedicated book sales clubs for all sorts of niche tastes – whether content-related (book clubs specialized in crime fiction, nonfiction, religious texts, etc.) or format-related (book clubs specialized in bibliophile editions, like the British Folio Society or the George Macy Limited Editions Club). While the subscription model fell out of favor with book buyers in the 1980s and 1990s, today, books are increasingly ordered online and delivered in the mail. Book subscription boxes like the relaunched Book of the Month brand may be a contemporary alternative to the 20th-century catalog-based subscription models.

Mail-order book culture integrates and builds upon new ideas relating to transnational print culture studies and global book history. For this monograph project, Corinna Norrick-Rühl synthesizes examples from different national backgrounds for a fuller understanding of the book sales club in the "long 20th century." Recently, Corinna Norrick-Rühl received a Harry Ransom Center fellowship to conduct research on the A. A. Knopf archives, with a view to further our understanding of the role of book clubs from the perspective of trade publishers.
Publications related to this project:
"Locating Books as Transatlantic Commodities." Transatlantic Literary History. Eds. Kai Sina and Tanita Kraaz. 31 August 2020. https://medium.com/transatlanticism-wwu/locating-books-as-transatlantic-commodities-b013ee342191.
Book Clubs and Book Commerce. Cambridge: Cambridge University Press, 2019. Available open access. doi: https://doi.org/10.1017/9781108597258
"Two Peas in a Pod: Book Sales Clubs and Book Ownership in the Twentieth Century." Reading Books and Prints as Cultural Objects. Ed. Evanghelia Stead. Basingstoke: Palgrave, 2018, pp. 231–250.
"Stimulating our literature and deepening our culture. Translated books as Book-of-the-Month Club selections." Quaerendo 47 (2017), pp. 222–251. doi:10.1163/15700690-12341383.