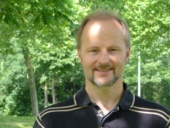 Research Areas

Diffusion phenomena in metals and compounds including multi-principal element alloys and compositionally-complex alloys

The prime focus is on the development of tracer/interdiffusion couple method to determine composition-dependent tracer diffusion coefficients in multi-component alloys. Further directions are: Nanocrystalline and ultra-fine grained materials; Molecular dynamic simulations of diffusion phenomena; Anomalously fast ionic conductivity of grain boundaries in superionic oxide films; Correlation factors in impurity diffusion in ordered intermetallics

short circuit diffusion in metals and alloys

Fundamental problems of grain boundary diffusion and segregation in metallic materials, especially in bicrystals with perfectly characterized grain boundaries, are here in the focus. The diffusion (mainly radiotracer) investigations are used as source of unique information on structure and thermodynamic state of internal interfaces in materials and their evolution with stress and strain.

impact of deformation on diffusion processes in materials

I am primary interested in experimental studies of kinetic properties of metallic materials under extreme load conditions. The severe plastic deformation is used to produce ultra-fine grained state of materials. As a result, the so-called ultra-fast diffusion paths are created in the materials which are suggested to be responsible for the attractive properties and unique combinations of these properties in such materials.

thermodynamics of grain boundary segregation

diffusion phenomena in as-cast and deformed bulk metallic glasses

Main focus is on diffusion properties of shear bands in metallic glasses and their relation to thermodynamic and mechanical properties of the glasses

Impact of external fields (magnetic / elastic ) on diffusion; diffusion under plastic deformation

CV

Education

Umhabilitation und Erteilung der Venia Legendi beim Institut für Materialphysik, Münster Universität
Habilitation at Institute of Metal Physics (Kiev, Ukraine).
High education at the Department of Problems in Physics and Engineering, Moscow Institute of Physics and Technology (Dolgoprudny, Moscow region, Russia) (1987) Diploma thesis "Structural changes in metals introduced by a low-temperature hydrogen-helium plasma irradiation" (1990) PhD thesis "Computer Simulation of Texture Formation in Cubic Metals and Alloys under Rolling" and received doctors degree (Candidate of Sciences in Physics and Mathematics)

Positions

permanent position at Institut für Materialphysik of the University of Münster as a head of isotope laboratory within the Professorship of Prof. Dr. Gerhard Wilde.
visiting scientist at the Institut für Materialphysik of the University of Münster
1998 AvH Fellow (1998-2000) at the Institut für Materialphysik of the University of Münster
(1987-1998) Work in the group of Prof. L.N. Larikov at IMPh,Kiev, Ukraine as Senior Research Scientist.

Current Projects

Latest Publications
For the full publication list and projects, please click here.