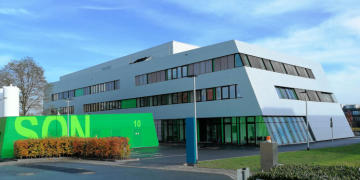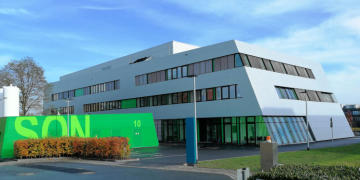 Work in a modern high-tech environment
The Münster Nanofabrication Facility (MNF) features modern cleanroom environments with a state-of-the-art machine park and new instrumentation for high-resolution nanofabrication and nanoanalytics.
Located in an attractive new research building, the Center for Soft Nanoscience (SoN), and an industry-university collaboration center, the Center for Nanotechnology (CeNTech), the MNF is a hub for cutting-edge interdisciplinary research and development.
The cleanrooms in the MNF serve as a central, nanofabrication facility providing advanced nanostructuring capabilities for a broad range of international researchers from the fields of physics, chemistry and biology at the University of Münster and for industry partners in the region.
Join a dynamic team
Our young and ambitious scientific team at the SoN is looking for strong support in nanofabrication to facilitate top-level research. We are seeking self-motivated and enthusiastic individuals with creative ideas and the drive to push our instruments to their limits.
Job openings
Process engineer- Nanofabrication