AI@WWU — A Practical Introduction to AI Theory and Techniques for Interdisciplinary Research
---
IMPORTANT NOTES:
The course will be opend for members of the CRC1450 and CRC1459 groups and REACH incub.AI.tor participants.
For registration please send an email to crc.insight@uni-muenster.de (in case of a CRC1450 or CRC1459 membership) indicating your name, institute and group as well as your career level (first come, first serve with fair distribution among our CRC groups).
The Workshop will start on the 25.08. Log-in details will be send to the registered users directly.
---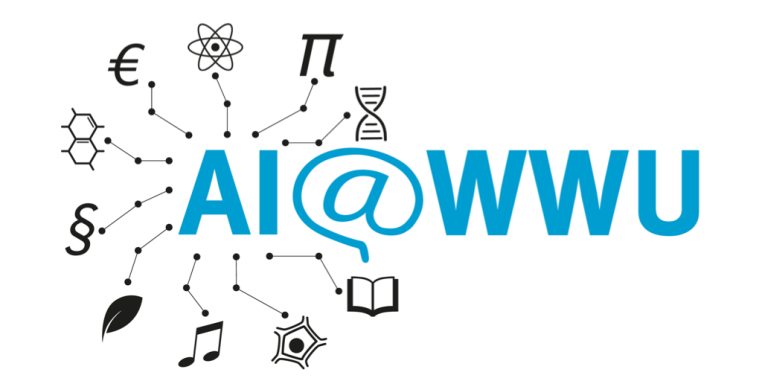 Short Summary:
AI and in particular machine learning (ML) tools become more and more accessible due to easy to use programming environments (esp. Python) and libraries (esp. Tensorflow and Pytorch). In order to apply these powerful tools for a variety of research projects, some basic understanding is required to tackle data preparation, visualisation and successful ML algorithm usage. In this course we will (1) teach AI and machine learning basics (70% of the course) and (2) apply these techniques to custom problems and custom data provided by the participants (30% of the course). In particular, we will introduce several state of the art deep learning algorithms like CNNs, LSTMs and Autoencoder. The entire course will be interactive and the participants will implement and use all presented techniques in pre-configured test environments. To get in touch write an email to ai@wwu.de.