Institut für Geoinformatik der Universität Münster
---
Geoinformatik ist die Wissenschaft der Modellierung von raum- und zeitbezogenen Prozessen mit Methoden der Informatik. Das Institut für Geoinformatik Münster bildet Geoinformatiker aus und erforscht raumbezogene dynamische Prozesse, semantische Interoperabilität, räumliche Assistenzsysteme, cognitive Engineering und Sensornetze.
Übersicht der Lehrveranstaltungen SS2021
Aufgrund der aktuellen Situation hat sich das Institut für Geoinformatik entschieden einen Learnweb Kurs zu erstellen, welcher als Informationskanal zu den bevorstehenden Lehrveranstaltungen dienen soll.
https://sso.uni-muenster.de/LearnWeb/learnweb2/course/view.php?id=53408
Für diesen Kurs wird kein Einschreibeschlüssel benötigt.
Informationen zum Sommersemester 2020 in Hinblick auf die COVID-19-Pandemie
Unter Berücksichtigung der derzeitigen Situation hat sich das Institut für Geoinformatik entschieden, das gesamte Kursangebot im Sommersemester 2020 - soweit wie möglich - auf E-Learning umzustellen. Alle Lehrenden arbeiten mit Hochdruck an Lösungen und der Anpassung der Lehrmaterialien. Bitte rufen Sie regelmäßig Ihr WWU-E-Mail-Postfach ab, sodass Sie immer mit den aktuellsten Informationen, auch zu den konkreten Auswirkungen auf die einzelnen Lehrveranstaltungen, versorgt sind. Bitte beachten Sie auch, dass die durch die WWU beschlossene Verschiebung des Vorlesungsbeginns auf den 20. April (Stand heute) ausschließlich für Präsenzveranstaltungen gilt. Online angebotene Kurse können wir geplant am 6. April beginnen. Die Teilnahme hieran ist standort-unabhängig, es ist also nicht nötig, nach Münster zu kommen.
Five new PhDs in three days: congratulations to Ana, Champika, Guiying, Mehrnaz and Shivam!
On Thursday, Friday and Monday, five candidates from ifgi successfully defended their theses and became the most recent PhD graduates at ifgi. Ana Maria Bustamante defended her work on "Participation & (Re)Settlement: Envisioning Mobile Services with Young Forced Migrants". Champika Ranasinghe did the same for her topic "Adapting Navigation Support to Positional Information of Varying Quality". Guiying Du's defence centred on her topic of "Supporting Public Participation through Interactive Immersive Public Displays". Mehrnaz Ataei publicly defended her thesis on "Location Data Privacy: Principles to Practice" and Shivam Gupta did the same for his thesis on "Spatial Modelling of Air Pollution for Open Smart Cities". Ana, Guiying, Mehrnaz and Shivam were the first four out of thirteen early stage researchers on the ITN GEO-C to defend their thesis - the remaining nine candidates will defend their work in the coming two weeks.

Congratulations to the five new PhDs!
PROMOS: Mobilitätsprogramm des DAAD

EDC Forum 2017 - "Big Data Analytics & GIS" in Münster, September 21-22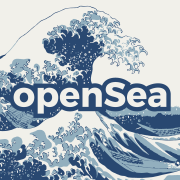 Call for Applications: PhD scholarship 'Improving movement simulation of large masses of people'

Aleksandr Shirokov and Dominik Schlarmann receive the 2016 Esri Development Center (EDC) International Student of the Year Award.
Aleksandr has been awarded the prize for his project "Gesture-Based Interactions with Esri Story Maps in Context of Public Places", and Dominik for his Project "Geofenced Location-Based Services for eParticipation".

The Institute for Geoinformatics provides two scholarships for the MSc in Geoinformatics for international students (October 1, 2016 - September 30, 2018). Application deadline for EU- and non-EU applicants: May 31, 2016. For further details, see this website.