A paper published in Science
Pascal Poweleit joined group
Great news from the editor of Science. Excellent team work! Looking forward to seeing the paper in print soon.

A new project is now funded by DFG. We will study the evolution of Colorado potato beetle and its insecticide resistance. A junior group leader position will be available soon.

Congratulations to our bachelors
Despite this difficult time, Fabio, Milena and Maximillan did wonderful job for their bachelor thesis. Congratulations to all of you!

New positions in plant evolution study funded by DFG
A new project is funded by DFG to study how microbes and herbivores together shape plant evolution. New postdoc and PhD positions will soon be available. If you are interested in joining the team, please contact us.

Snails eat duckweeds, we eat cake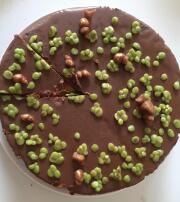 Coevolution of floral signals and indirect defenses in plants
Evolution of an adaptive and novel floral volatile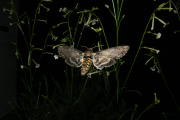 Call for application: a field excursion in Southern Italy in 2020.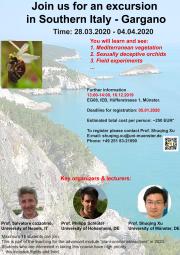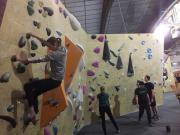 Alitha Edison joined the group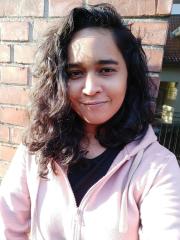 A new project in the group is funded by DFG
The project aims to understand how functional pleiotropy might have contributed to the evolution of un-targeted herbicides resistance in plants. A PhD position is now available in the group.

New publication on alternative splicing evolution in plants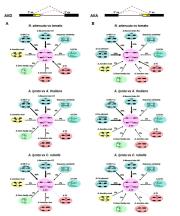 Our first team building event
Two new members join the group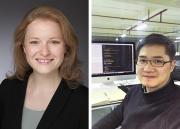 Efficient genetic transformation and CRISPR/Cas9‐mediated genome editing in Lemna aequinoctialis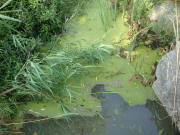 Martin Schäfer and his collaborators in Jena have been publishing an article in eLife about the accumulation of blumenols, a group of apocarotenoids, in the shoots of plants after root colonization with arbuscular mycorrhizal fungi. Furthermore, they show their application as marker metabolites for high-throughput screenings.

The full paper is available here.

Wang M*, Schäfer M*, Li D, Halitschke R, Dong C et al. 2018. 'Blumenols as shoot markers of root symbiosis with arbuscular mycorrhizal fungi.' eLife 7: e37093. doi: 10.7554/eLife.37093.
*equal contribution

Dr. Martin Schäfer has joined the group.
Dr. Martin Schäfer has joined the group.
Welcome on broad! Dr. Schäfer's expertise in plant metabolomics and molecular biology will be one of our cornerstones in the group!


Xu lab started officially at the Institute of Evolution and Biodiversity, University of Münster.