Welcome to the DFG Research Training Group EvoPAD at the University of Münster!
The DFG-funded Research Training group 2220 on "Evolutionary Processes in Adaptation and Disease" will integrate biological, medical, and philosophical research at the University of Münster with the core idea to use the theory of evolution to understand processes leading to adaptation and/or disease. The programme started in April 2017.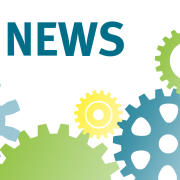 The Tasmanian tiger was the largest carnivorous Australian marsupial to survive into the modern era. The last known specimen died in 1936 in captivity. EvoPAD PI PD Dr. Jürgen Schmitz was part of a team led by the University of Melbourne who sequenced the genome from a 108-year-old juvenile held by the Museums Victoria, Australia.

Learn more...