Institute of Ethnology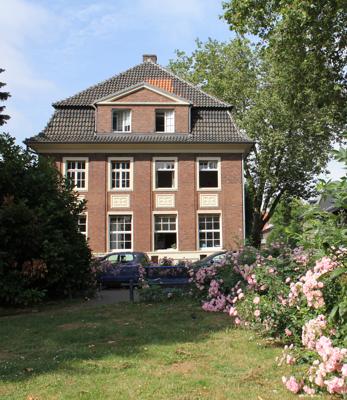 The Institute of Ethnology (Institut für Ethnologie) is housed in a villa dating from the 1920ies. It is located in the Kreuzviertel, a city quarter a few minutes' walk from downtown Münster. Since 1965 the Institute has hosted undergraduate, graduate and post-graduate students of Social Anthropology. Its staff of professors, senior and junior lecturers and researchers teach the Social Anthropology of South Asia, the Near- and Middle East, and Africa, focusing on the cultural configurations of social, religious, political, economic representations and actions of these societies.
In cooperation with the staff of the Institut für Kulturanthropologie/Europäische Ethologie of Münster University the Institute of Ethnology offers a 3-years German language Bachelor degree program Kultur- und Sozialanthropologie in a so-called "two disciplines modus" (Zwei-Fach-Model). This joint program transfers knowledge of the disciplines of Social Anthropology (Ethnologie) and European Anthropology (Volkskunde).
The Institute of Ethnology also offers a 2-years Masters programme in Social Anthropology that is predominantly taught in English. It transfers knowledge of the theories and current research issues of Social Anthropology, to be applied and further developed in the course of an empirical research project.