"Expanding our minds": WWU takes part in virtual FAUBAI congress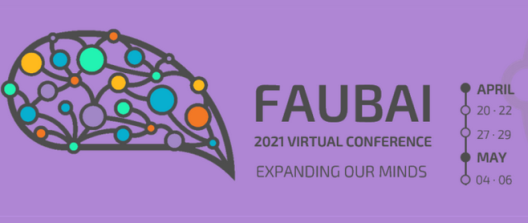 Westfälische Wilhelms-Universität Münster (WWU) participated on 6 May 2021 in the session "German academic higher education system and scholarship opportunities" of the virtual FAUBAI conference of the Brazilian Association for International Education, which was held this year under the motto "Expanding our minds". The session was moderated by Francine Camelim and Milena Lutz from the DAAD Brazil. Katy Karen Cordeiro dos Santos and Anja Grecko Lorenz, the Executive Director of the Brazil Centre Münster, introduced the WWU and the Brazil Centre respectively.
FAUBAI - Brazilian Association for International Education – was founded in 1988 and brings together directors and officers for international affairs from over 200 higher education institutions from all regions of Brazil. FAUBAI supports the expansion of internationalisation processes at Brazilian universities and colleges, the promotion of the Brazilian higher education system abroad and the professional training of its members.