Future Lab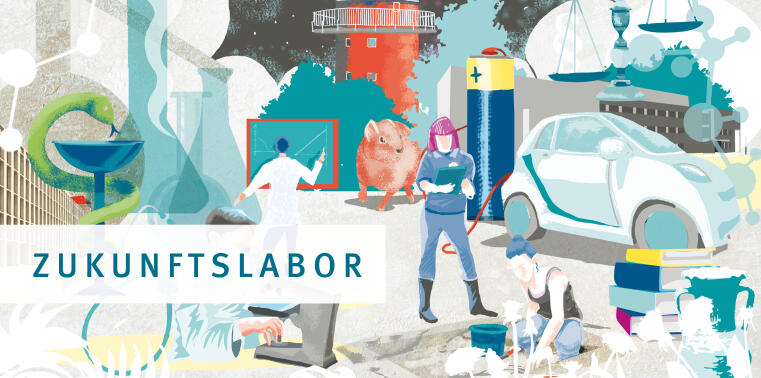 The Future Lab functions as a flexible swivel joint, connecting the Rectorate, central administration and researchers in faculties and large-scale partnerships. In the Future Lab, project participants and relevant stakeholders collaborate to develop, coordinate and carry out strategy and innovation projects of overarching importance to the University of Münster. These include the Excellence Strategy and research alliances with strategic relevance to the University as a whole.
The Future Lab cultivates a practice of subsidiarity and participation which drives innovation and excellence in research, instruction and transfer at the University of Münster. Based on a shared understanding of top-notch research and social responsibility, decision-makers, committees and researchers work together to develop the strategic framework for the entire University. At the Future Lab, this established counter-current principle generates special potentials which serve to renew and regenerate the University.
The Future Lab functions as a round table where researchers, administrative reorrepresentatives, as well as civic and political stakeholders come together to discuss and develop specific projects of general strategic importance to the University of Münster.