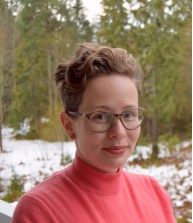 Participation in the Cluster of Excellence
Research Areas

Colonial History of Indonesia and Southeast Asia
Women's movements and anticolonialism, with a focus on Indonesia in the 20th century
Gender- and women's history, feminist theory and intersectional approaches to history writing
Girls' education in a transnational context, 19th-20th centuries

Education

-

PhD History and Civilization, European University Institute, Florence

-

ResMA Global and Colonial History, Leiden University

-

BA History, University of Groningen

Publications

Articles

Articles in Journals

.

. 'An Alternative Family: An Elite Javanese Girls' School in the Dutch East Indies, c.1907-1940.' BMGN - Low Countries Historical Review 2020. [Accepted]

.

. 'Education, Labour and Discipline: New Perspectives on Indigenous Children in Colonial Asia.' International Review of Social History 2020. [In Press]

.

. 'Giving for Girls: Reconsidering Colonial Civilizing Missions in the Dutch East Indies through Charitable Girls' Education.' New Global Studies 12, No. 2: 217-234. doi: https://doi.org/10.1515/ngs-2018-0030.

.

. ''The Javanese is Soft and Docile': Deconstructing Masculinities in Ethnography about the Netherlands Indies.' Leidschrift 30, No. 2: 163-178.

Articles in Edited Books

Reviews

.

. 'Youth and Empire: Trans-colonial Childhoods in British and French Asia.' Itinerario 41, No. 1: 183-185. doi: 10.1017/S0165115317000195.

.

. 'Wives, Slaves and Concubines: A History of the Female Underclass in Dutch Asia.' Tijdschrift voor Genderstudies 18, No. 3: 349-352.

Theses (Dissertation or Habilitation)

.

. Indigenous Girls and Education in a Changing Colonial Society. The Dutch East Indies, c. 1880-1942 Doctoral Thesis, European University Institute.

Talks

Kamphuis, Kirsten (): 'An alternative family: domesticity and Protestantism at an elite Javanese girls' school in the Dutch East Indies, c. 1907-1937'. Children in (post)colonial missions, Universiteit van Amsterdam, Amsterdam, the Netherlands, .
Kamphuis, Kirsten (): ''The older girls are very sweet to the little ones': affective relations in girls' schools in the Netherlands Indies, c. 1900-1940'. Leiden Southeast Asia Seminar, Royal Netherlands Institute of Southeast Asian and Caribbean Studies (KITLV), Leiden, the Netherlands, .
Kamphuis, Kirsten (): 'Indisch: un mondo in una parola. Storia e letterature dell'Indonesia (post)coloniale'. Invited talk, Università degli studi di Napoli L'Orientale, Napels, Italy, .
Kamphuis, Kirsten (): 'Gadis-gadis kita. Taman Siswa as an example of gendered education in the Netherlands Indies, 1922-1942'. Invited talk, Universitas Gadjah Mada, Yogyakarta, Indonesia, .
Kamphuis, Kirsten (): 'Intimate strategies. Elite Javanese girlhood and Christian domesticity in three boarding schools in the Netherlands Indies, ca. 1907-1940'. Seen but not Heard? The Spatial, Emotional and Material Sites of Childhood and Youth from Antiquity to Modernity, University of Sussex, Brighton, UK, .