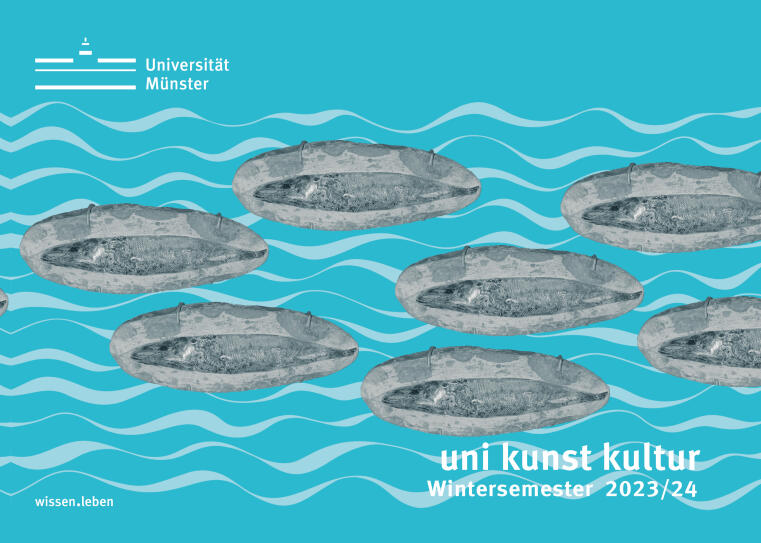 Winter 2022/23
You can download the magazin here [de].
The UniKunstKultur Magazine ...
... has accompanied cultural life on campus since 1989. It is published at the beginning of each semester and is distributed or mailed free of charge. Its reach is international, but the focus is naturally on Münster. All previous issues can be viewed here:
Upon request, we will gladly send you a copy of the magazine by mail: kultur@uni-muenster.de.