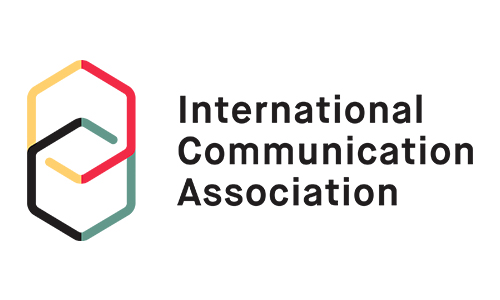 Researchers from the Department of Communication Represented with 21 Papers at this Year's ICA in Toronto
(23.05.2023) This year's International Communication Association (ICA) conference will be held May 25-29 in Toronto, Canada. It is dedicated to the main topic of authenticity – and how honesty and credibility can be reclaimed in the communication of the current age. Now in its 73rd year, this year's conference is themed "Reclaiming Authenticity in Communication." Researchers from the Department of Communication in Münster are represented with a total of 21 contributions.
The conference theme raises inquiries into the question of how authenticity develops and changes in contemporary public discourses. The focus will be on what makes communication authentic in the first place and how authenticity was constructed in the past and is currently constructed within different contexts, such as journalism, politics or public relations. The consequences of the current development, which is often referred to as the authenticity crisis, will be examined. The relational, social, political and cultural implications of this development are presented and discussed. Specifically, the dissemination of disinformation during the COVID-19 pandemic or the effects of algorithm-based actors are in the focus.
The conference will take place from May 25-29 and includes a wide-ranging main program as well as versatile pre- and post-conferences. Among the accepted papers for this year's conference are 21 contributions by or with participation of researchers from the Department of Communication.
Conferences
Attacked by Disinformation: Threat Perception and Coping Strategies Towards Disinformation Campaigns by Political Elites in Germany. Johanna Klapproth; Svenja Boberg; Saïd Unger; Thorsten Quandt
Computational Methods as a Melting Pot for Methods: What Can Text Analysis Traditions in the Humanities and Social Sciences Learn From Each Other? Chantal Gärtner; Jakob Jünger
Countering Disinformation Campaigns: Analyzing Information Diffusion and Macrosocial Effects of Temporally Dynamic and Platform-Specific Intervention Strategies. Johanna Klapproth; Saïd Unger; Janina Pohl; Svenja Boberg; Christian Grimme; Thorsten Quandt
Change as Chance and Not as Crisis: How German Journalists Evaluate the Evolution From Analog to Digital Journalism. Thomas Birkner; Annika Keute; Anna Davydova
Development and Validation of the German Version of the Sexism Against Women Gamers Scale (SAGS). Mariela Bustos-Ortega; Lena M. Küpper; Felix Reer; Thorsten Quandt; Hugo Carretero-Dios; Jesús L. Megías; Mónica Romero-Sánchez
Disconnecting for Sustainability: Soft Activism Shaping Digitization and Datafication in a More Sustainable Way. Sigrid Kannengießer; Christian Schwarzenegger
#EqualPlay and #LoveisLove?: A Qualitative Content Analysis of German Athlete's Self-Representation Compared to Media Coverage During the 2022 UEFA Women's Euro (and the 2022 FIFA Men's World Cup). Lena Zils; Thomas Birkner
Fight Mode versus Flight Mode: Theoretical Propositions to Disentangle Media Resistance and Media Avoidance. Preconference "News Avoidance, Resistance, and Related Audience Practices: Definitions, Predictors, and Consequences". Nina Springer
From Human-Machine Interaction to Communicative AI: The Automation of Communication as an Object of Media and Communication Research. Andreas Hepp; Wiebke Loosen; Stephan Dreyer; Juliane Jarke; Sigrid Kannengießer; Christian Katzenbach; Rainer Malaka; Michaela Pfadenhauer; Cornelius Puschmann; Wolfgang Schulz
Issue- and Emotion-Specific Dynamics of Social Media Hypes. Klara Langmann; Marvin Stecker; Christopher Arnold; Annie Waldherr
Legitimate Questions or "Kicking a Person While They're Down"? The Metajournalistic Discourse on the Press Boycott of Naomi Osaka. Lena M. Küpper
Mindfulness as a Protective Factor Against Social Media Use Disorder: The Mediating Roles of Mental Health and Loneliness. Felix Reer; Lena M. Küpper; Thorsten Quandt
Mutual Interaction Expectations and Consequences of Expectancy Violations in the Journalism-Audience Relationship: A Systematic Literature Review. Nicole Podschuweit; Helena Stehle; Jonas Büttner; Bernadette S. Uth; Hanne Detel; Claudia Wilhelm
Parties' Strategic Use of Political Microtargeting: Patterns and Inter-Party Differences During State Election Campaigning. Natascha Löffler
Personal Values in Internal Communication and their Influence on the Opinion Leadership of Executives and Employees. Julia Lührmann; Helena Stehle; Volker Gehrau; Ulrike Röttger
Stronger Together!? Aggregation of Sports Events as a Driver of Coverage on (the) European Championships in German TV News Shows. Lars-Ole Wehden; Lena M. Küpper
The Impact of Mutual Interaction Expectations on Journalist-Audience Relations in Digital Media Contexts: An Exploratory Study. Hanne Detel; Bernadette S. Uth; Nicole Podschuweit; Helena Stehle
The Journalism-Audience Relationship in Digital Media Environments: A Theoretical Literature Review. Bernadette S. Uth; Helena Stehle; Claudia Wilhelm; Hanne Detel; Nicole Podschuweit
The Many Notions of Audience Engagement: A Scoping Review. Bernadette S. Uth
Tool Demo: topiconR - A Tool for Extracting Characteristic Words and Documents From Topicmodels and Labeling Them. Saïd Unger; Johanna Klapproth; Svenja Boberg; Thorsten Quandt
Uncovering the Potentials of Virtual Reality Technology in Journalism: A Laboratory Experiment on an Immersive 360° Documentary. Lena M. Küpper; Felix Reer; Lars-Ole Wehden; Thorsten Quandt
Furthermore, two researchers of the Department of Communication are actively represented as Chair.
Beyond "Doom and Gloom": Empirical Studies in the Second Phase of Disinformation Research, Panel Session, Political Communication. Session-Chair: Thorsten Quandt
Dealing With Problematic ICT Use, Standard Paper Session, Communication and Technology. Session-Chair: Felix Reer
The International Communication Association was founded in 1950 and has been associated with the United Nations as a non-governmental organization since 2003. As a professional association headquartered in Washington, D.C., the ICA is one of the most important academic exchange platforms in the field of media and communication research and now has more than 5,000 members from over 80 countries. The next annual conference will be held June 19-24, 2024, in Gold Coast, Queensland, Australia.