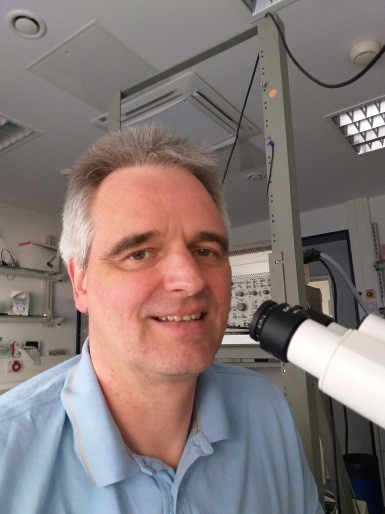 Topics of research

We analyze the function and dysfunction of ion channels in the thalamocortical system by performing electrophysiological recordings in single neurons, neuronal networks and behaving animals.
Techniques: Patch-clamp recordings; field potential recordings; single unit recordings; EEG; Ca2+ imaging; voltage-sensitive dye imaging; PCR; Western blot; immunohistochemistry; computer modeling using NEURON.
Ion channels of interest: BKCa; CaV1-2; HCN1-4; K2P; KCa3; Kir; KV1, KV4, KV7; NaV.