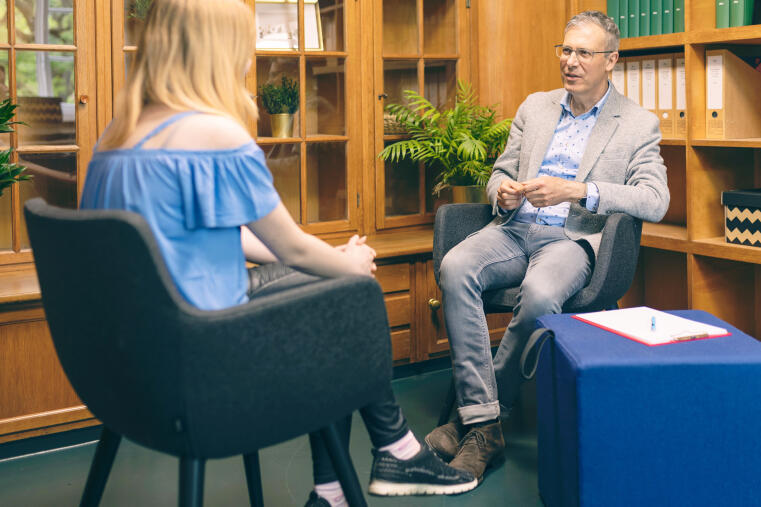 Are you unsure how your studies align with your career prospects?
Career orientation counselling focuses on questions about your personal and professional profile, interests and skills, career ideas and life planning. And naturally you are free to express your reservations and uncertainties.
The aim of counselling is to help you gain greater clarity regarding your career ideas and to provide you with a sound basis for further decisions.
Where does counselling take place?
Career Service, Botanicum, Entrance B, Schlossgarten 3, 48149 Münster
When does counselling take place?
Appointments should be arranged in advance by contacting the staff members below:
Contact
Leonie Oster
E-Mail: leonie.oster.cs@uni-muenster.de
Andreas Eimer                                                                                                 
E-Mail: Andreas.Eimer@uni-muenster.de