73rd SBPC Annual Meeting: Prof. Michael Quante will participate in the round table on "Freedom of Science"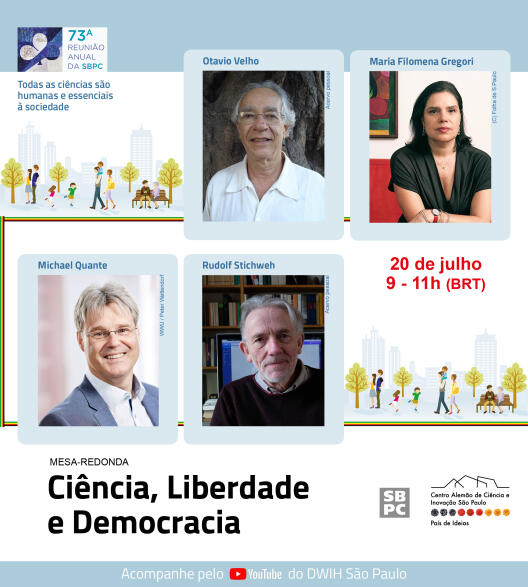 The University of Münster (WWU) will be virtually represented at the 73rd Annual Meeting of the Brazilian Society for the Advancement of Science (SBPC) by its Vice-Rector for Internationalization and Knowledge Transfer, Prof. Dr. Michael Quante. He will participate in the round table on "Science, Freedom and Democracy", which take place on 20 July from 09 until 11 am (BRT) and 14 until 16 pm (ECST). The round table was organized by the German Centre for Research and Innovation São Paulo (DWIH São Paulo) together with the SBPC. At the event, two Brazilian and two German researchers will present and discuss about the meaning of freedom of science and its relation to democracy.
The annual SBPC Meeting 2021, from 18 to 24 July, will occur this year under the motto "All Sciences are Human and Essential to Society".
To watch the debate live on YouTube, please register here: http://go.wwu.de/cm028 [pt]. The video will also be available on this platform later.
For more information about the speakers and about the event, click here: https://ra.sbpcnet.org.br/73RA/ [pt].