On Whose Terms?
Critical Negotiations in Black British Literature and the Arts
13-14 March 2008
at Goldsmiths, University of London


Conference details
Download the conference schedule [pdf]
Full conference rate for two days - £95
Single daily rate - £50
Concession for two days (students, unemployed, senior) - £40
Daily concession rate - £25
Sessional rate - £2 per individual session
Conference speakers:
Abstracts [pdf]
|
Biographies [pdf]
Registration forms
SESSIONAL TICKETS WILL BE SOLD ON A FIRST COME FIRST SERVED BASIS FROM THE BOX OFFICE OUTSIDE THE GEORGE WOOD THEATRE FROM 9-6PM ON THURSDAY AND FRIDAY.
REGISTRATIONS FOR DELEGATES ARE NOW CLOSED.
Getting to Goldsmiths
For maps, directions and transport links, please see
'How to get to Goldsmiths'
.
Accommodation and menus
Download the Conference Dinner menu [pdf]
Download the Conference Accommodation Options [pdf]
Download the Alternative Accommodation in South East London [pdf]


Dr. Deirdre Osborne, (Department of Drama, Goldsmiths, University of London)
Prof. Mark Stein (Department of English Studies, University of Muenster, Germany)
Dr. Godfrey Brandt (Faculty of Continuing Education, Birkbeck, University of London


Kindly supported by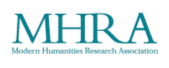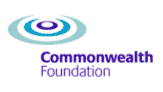 Copyright Goldsmiths, University of London