Patents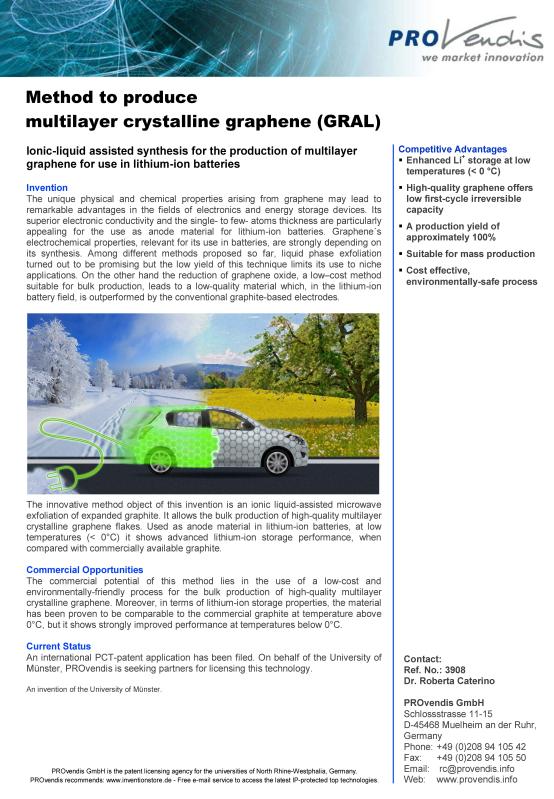 Patents are the best-known form of securing commercial property rights. In the research sector, they ensure that one's ideas and academic findings are protected by law and can be commercially utilised. Since the Act on Employees' Inventions (Arbeitnehmer-Erfindergesetz) was amended in 2002, the legal conditions pertaining to patents at universities have fundamentally changed.
In the first years following the legal changes, the University worked to sensitise its staff to the legal and economic aspects of patent applications, particularly regarding the demands to either "publish or perish".
This was largely achieved through Idea Mining and various exhibitions, such as the "Patent Office for Visions".
The focus has now shifted to structured process controlling in the patent area. In order to ensure quality and quantity to an equal degree, the University has expanded its patent-support infrastructure.
In 2008, the University of Münster became a stakeholder in PROvendis, a patent utilisation agency. The Innovation Office, as one of the University's leading patent-process drivers, secured outside funding to dynamise the patenting process at the University. The funding made it possible to employ a staff member on a temporary, and later permanent basis, to provide advice on patent-related matters. The Innovation Office was also involved in developing the WWU Patent and Utilisation Strategy based on socially equitable patenting guidelines.