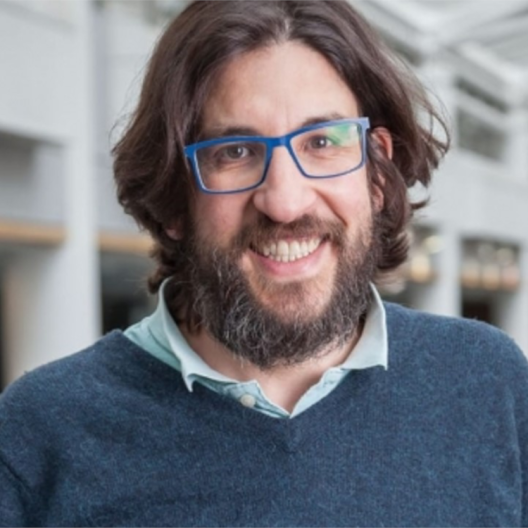 Dr. Joan Ramon Rodriguez-Amat aus Großbritannien ist neuer Fellow
(24.10.2023) Am Institut für Kommunikationswissenschaft ansässigen Zentrum zur Erforschung digitalisierter Öffentlichkeiten ist aktuell der Wissenschaftler Dr. Joan Ramon Rodriguez-Amat von der Sheffield Hallam University in Großbritannien zu Gast. Er forscht unter anderem zur Interaktion auf sozialen Plattformen und zu den zeitlichen und räumlichen Bedingungen neuer partizipativer Kommunikationsräume.
Rodriguez-Amat ist Wissenschaftler am Department of Culture and Media der Sheffield Hallam University, wo er in der Abteilung für Forschung und Innovation tätig ist. Seine Forschung konzentriert sich auf politische Faktoren von Medientechnologien und darauf, wie sich neue Technologien auf kommunikative Interaktionen und kommunikative Räume auswirken und diese formen. Insbesondere betrachtet er kulturelle Produktionen, Gemeinschaften und Identitäten vor dem Hintergrund von Medienlogiken und Kommunikationsstrukturen. Dabei setzt er als primäre Methodik Computational Methods ein.
Rodriguez-Amat wurde bereits zu verschiedenen Forschungsaufenthalten an europäischen Universitäten eingeladen, darunter neben Deutschland und Österreich auch Frankreich und Spanien. Als Sozialwissenschaftler setzt er es sich zum Ziel, gegen soziale Ungerechtigkeit und Diskriminierung anzugehen, die durch Medientechnologien reproduziert werden.
Diese Woche ist der Wissenschaftler zu Gast am IfK und wird bald erneut als Fellow nach Münster kommen. Wir freuen uns darauf, in den nächsten Tagen über künftige Forschungs- und Lehrkooperationen zu sprechen und heißen Joan Ramon Rodriguez-Amat am Institut herzlich willkommen.