Criminalizing male circumcision?
A Case Note by Bijan Fateh-Moghadam for the German Law Journal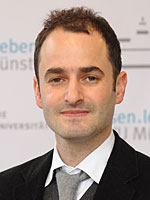 Bijan Fateh-Moghadam, a legal expert in the cross-section of criminal law, medicine and religion, and researcher of the Cluster of Excellence comments on the Cologne Case on male circumcision and its likely political consequences in a Case Note for the German Law Journal (GLJ).

The ruling of a German regional court in Cologne against male circumcision has provoked a truly international reaction. The debate for and against the criminalization of male circumcision amongst policy makers as well as criminal lawyers is still going on. Until the end of the year the German parliament will decide about a draft legislation provided by the German Government that aims to safeguard the lawfulness of male circumcision under certain conditions.

A free copy of the article is provided by GLJ.