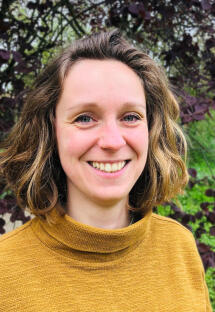 Research Topics and Interests

Impact of war and forced migration on mental health

Etiology and treatment of posttraumatic stress disorder

Trauma-related guilt and survivor guilt

Impact of natural disasters on mental health

Climate change and epidemiology of mental disorders

Systematic reviews, meta-analyses, and umbrella reviews of mental health interventions

Curriculum Vitae

since 03/2023
Postdoctoral researcher
Clinical Psychology and Psychotherapy, University of Münster

since 07/2019
Coordination ReCAP: Culturally Adapted Psychotherapy for Refugees
BMBF-funded multicentre randomised controlled trials

09/2019
Visiting Researcher
WHO Collaborating Centre for Research and Training in Mental Health and Service Evaluation
Università di Verona, Italy

2019-2023
PhD (summa cum laude)
Clinical Psychology and Psychotherapy, University of Münster

2018 - 2019
Research Assistant
Clinical Psychology und Psychotherapy, University of Münster

2017 - 2018
Germany Scholarship ProTalent, University of Münster

2016 - 2018
Master of Science (M.Sc.), Clinical Psychology and Experimental Psychopathology
University of Münster

2012 - 2016
Bachelor of Science (B.Sc.), Psychology (with honors/distinction)
Technical University Braunschweig

Publications

.

(). Effects of rule uncertainty on cognitive flexibility in a card-sorting paradigm. Acta Psychologica, 190, 53–64. doi: 10.1016/j.actpsy.2018.07.002.