Thesis topic or internship
EEGManyLabs Replication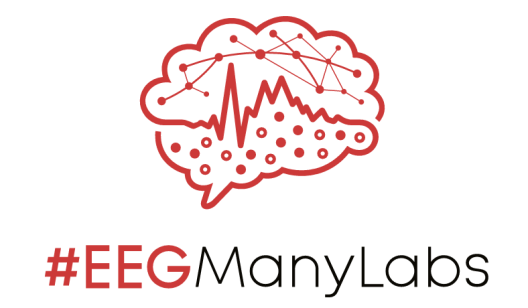 Interested in neuroscientific research, especially EEG? Heard of the replication crisis and asked yourself what you might do about it? Ever participated in an EEG experiment and wondered what it would be like to set up the EEG cap yourself? Apply for an internship with us! We're searching for students interested in supporting us in our research. You will have the opportunity to gain insights into our various projects and international collaborations as well as the day-to-day proceedings of a lab conducting neuroscientific research with EEG methods.
This part of the ManyLabs project is focused on visual spatial attention, which is often examined by using stimuli that direct attention towards specific locations. These so-called "cues" result in better behavioral performances as well as stronger neural reactions. We are replicating an influential EEG study by Clark & Hillyard (1996), which uses a cue-paradigm to investigate the role of attention in the processing of visual stimuli. The study reports that attention does not modulate the processing of information in the primary visual cortex - attention effects only emerge in higher visual areas in the ventral-lateral occipital cortex.

What you will be doing:
Within the scope of a research internship or a thesis, you will contribute to many aspects of the project, e.g. by:
recruting subjects
assisting and conducting EEG & eyetracking data recordings
coordination with international research groups
We are looking for:
interest in neuroscience research/previous experience with neuroscientific methods
independent and reliable work
capacity for teamwork and good communication skills
potentially previous experience with Matlab
potentially previous experience with recruting subjects and/or data collection
We are offering you:
research internship or thesis (Bachelor's or Master's thesis)
close supervision and integration in a research team
interesting research on the replication crisis
practical experience with EEG and Eyetracking data collection
opportunities to contribute to further interesting tasks, e.g. complex data analyses, scientific writing, programming, ...
Interested?
Contact Paul Smith (paul.smith[at]uni-muenster.de) with a short motivational statement and your CV.
Clark, V. P., & Hillyard, S. A. (1996). Spatial Selective Attention Affects Early Extrastriate But Not Striate Components of the Visual Evoked Potential. Journal of Cognitive Neuroscience, 8(5), 387–402. https://doi.org/10.1162/jocn.1996.8.5.387
Pavlov, Y. G., Adamian, N., Appelhoff, S., Arvaneh, M., Benwell, C. S., Beste, C., ... & Mushtaq, F. (2021). # EEGManyLabs: Investigating the replicability of influential EEG experiments. Cortex, 144, 213-229. https://doi.org/10.1016/j.cortex.2021.03.013