2nd POLISH-GERMAN WORKSHOP ON THE
OPTICAL PROPERTIES OF NANOSTRUCTURES
MÜNSTER, 14-16 MARCH 2012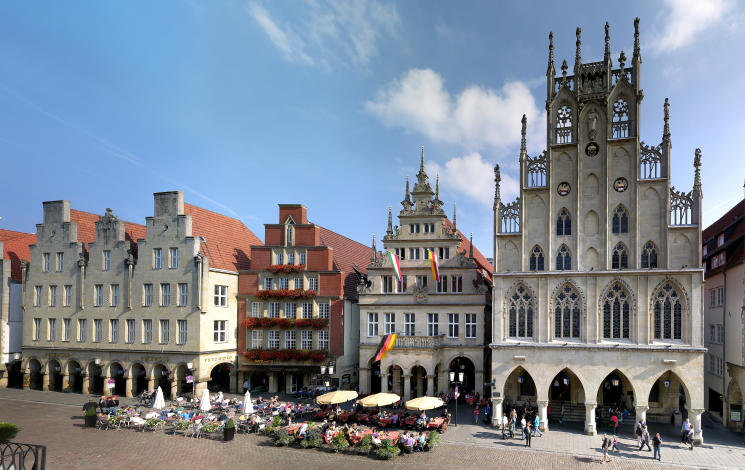 Purpose

Exchange of ideas related to theoretical and experimental work in the field of optical properties of nanostructures and other solid state systems.
Date & Venue

The workshop will take place at the Stadthotel in Münster on 14-16 March 2012.
Invited Speakers (confirmed)

Martin Axt (Universität Bayreuth)
Manfred Bayer (Technische Unversität Dortmund)
Markus Betz (Technische Universität Dortmund)
Rudolf Bratschitsch (Technische Universität Chemnitz)
Łukas Cywiński (Instytut Fizyki PAN, Warszawa)
Irene D'Amico (University of York)
Włodzimierz Jaskólski (Uniwersytet Mikołaja Kopernika, Toruń)
Andreas Knorr (Technische Universität Berlin)
Tobias Korn (Universität Regensburg)
Piotr Kossacki (Uniwersytet Warszawski)
Grzegorz Sęk (Politechnika Wrocławska)
Bartłomiej Szafran (Akademia Górniczo-Hutnicza, Kraków)
Elżbieta Zipper (Uniwersytet Śląski, Katowice)
Artur Zrenner (Universität Paderborn)
Registration & Fees

Participation in the Workshop is by invitation/recommendation only. The conference fee is 120 €, which includes lunches and coffee breaks from Wednesday till Friday. Depending on the availability of funding the conference fee may be waived for selected participants.
Chairpersons

Tilmann Kuhn
Paweł Machnikowski

Local Organizing Committee

Doris Reiter
Tilmann Kuhn