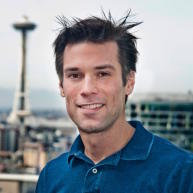 Research Areas
I aim to understand neurobiological mechanisms that are fundamental to naturally occurring sleep, attention, or the conscious awareness of our environment. The same state-regulating mechanisms can also be the cause for epilepsy, schizophrenia, or autism spectrum disorders. Understanding these mechanisms is a crucial step to understanding the complex organization of our brain and to the treatment of these diseases.
Selected Publications
Coulon P, Landisman CE (2017). The Potential Role of Gap Junctional Plasticity in the Regulation of State. Neuron, 93(6), 1275–95.
Coulon P, Gorji A (2016): Tightrope or Slackline? The Neuroscience of Psychoactive Substances. Trends Pharmacol Sci, 37(7), 511-21.
Neyer C, Herr D, Kohmann D, Budde T, Pape HC, and Coulon P (2016): mGluR-mediated Calcium Signalling in the Thalamic Reticular Nucleus. Cell Calcium, 59(6), 312-23.
Kohmann D, Lüttjohann A, Seidenbecher T, Coulon P*, Pape HC* (2016): Short term depression of gap junctional coupling in reticular thalamic neurons of absence epileptic rats. J Physiol (Lond), 594(19), 5695-710. *equal contribution
Born G, Breuer D, Wang S, Rohlmann A, Coulon P, Vakili P, Reissner C, Kiefer F, Heine M, Pape HC, Missler M (2014): Modulation of synaptic function through the α-neurexin–specific ligand neurexophilin-1. PNAS, 111(13), E1274-83.
Gerard E, Hochstrate P, Dierkes PW, and Coulon P (2012): Functional properties and cell type specific distribution of Ih channels in leech neurons. J Exp Biol, 215(2), 227-238.
Greber B, Coulon P, Zhang M, Moritz S, Frank S, Müller Molina AJ, Araúzo-Bravo MJ, Han DW, Pape HC, and Schöler HR (2011): FGF signaling inhibits neural induction in human embryonic stem cells. EMBO J, 30(24), 4874-4884.
Döngi M, Hirnet D, Coulon P, Pape HC, Deitmer JW, and Lohr C (2009): GABA uptake-dependent Ca2+ signaling in olfactory bulb astrocytes: a new mechanism of GABAergic signaling. PNAS, 106, 17570-17575.
Coulon P, Herr D, Kanyshkova T, Meuth P, Budde T, and Pape HC (2009): Burst discharges in neurons of the thalamic reticular nucleus are shaped by calcium-induced calcium release. Cell Calcium, 46, 333-346.
Academic CV
| | |
| --- | --- |
| since 2018 |  Venia legendi in Neurobiology, Faculty of Biology, Albert-Ludwigs-Universität Freiburg |
| since 2017 | Privatdozent/Senior Research Scientist, Optophysiology - Optogenetics and Neurophysiology, Albert-Ludwigs-Universität Freiburg |
| 2015-2016 | Seattle Children's Research Institute, Center for Integrated Brain Research, Seattle, WA, USA |
| 2014-2015 | Institute of Anatomy and Molecular Neurobiology and Epilepsy Research Center, Münster, Germany |
| since 2013 | Habilitation, Venia legendi in Physiology, University Münster, Medical Faculty |
| 2012-2014 | Principal Investigator, Innovative Medical Research (IMF), Münster, Germany |
| 2006-2014 | Postdoc and Senior Postdoc, Institute of Physiology I (Neurophysiology), University Münster, Germany |
| 2005-2006 | Coordinator of the International Graduate School of Neuro­science (IGSN), University Bochum, Germany |
| 2001-2005 | Research associate and PhD student, Institute of Neurobiology, Heinrich-Heine-University Düsseldorf, Germany, "Dr. rer. nat." (PhD) and "Dipl. Biol." (MSc), Majors: Neurobiology, Biophysics, Parasitology, Physics |
Honours and Special Recognitions
1. "Sentinel of Science" Award in the field of Neuroscience
2. Editorial Board Member of "The European Journal of Physiology - Pflügers Archiv" (since 2013)
3. Award #1 for an outstanding poster, 87th meeting of the German Physiological Society, Cologne 2008
4. Appointed examiner in Physiology for the Medical Licensure Act (2008 – 2014)