European Campus of Intercultural Perspectives
26 - 30 August 2019
Training in intercultural competence for students


 Join us at the University of Münster and experience the European Campus of Intercultural Perspectives –
Become a member of a multicultural student team and investigate aspects of intercultural
competence and design your own project.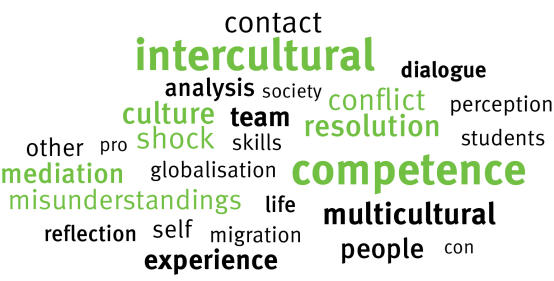 Contact with people from other cultures at work and in everyday life is a common fact nowadays, a consequence of increasing globalisation and migration. Therefore intercultural competence has become an essential skill for all people involved, be it in working life abroad or in multicultural teams in one's home country. But what is intercultural competence? What is a culture shock? What options are there to deal with intercultural misunderstandings? How does conflict resolution work? These questions and others will be addressed in the summer school, which unites theory and practice as participants work together in a multicultural team.
The Institute of Ethnology of the University of Münster (WWU) and its longtime cooperation partner ESE invite you to participate in this one-week intensive programme on intercultural perspectives. You can earn two European Credits (2 ECTS) and will receive a certificate on the last day of the Summer School.
Participants will come together for two sessions per day. After work, don't miss out on exploring the beautiful city of Münster!

Summer School Flyer