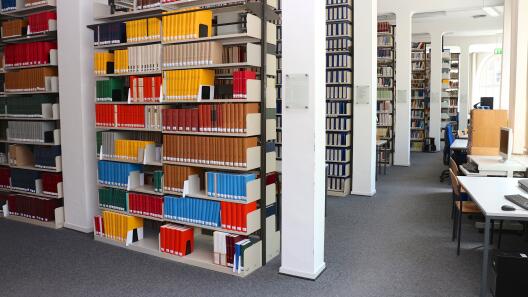 Library
The Institute's library contains approximately 45,500 volumes primarily in the fields of early and medieval Chinese history, literature and philosophy, as well as other fields of study related to East Asia. The extensive collection and the quiet atmosphere offer an ideal environment for self-study.
Nearly all of our Chinese books are digitally catalogued and listed in various online catalogues. The holdings are categorised by topic. The library is a non-lending library, but exceptions can be arranged upon request.
Please note: The library is closed from May to August 2023 due to renovation works. Some reference works and books as well as few workspaces can be found in room RS 1.
Contact
Librarian Anne Sapich
Phone +49 251-83 24574
anne.sapich@uni-muenster.de