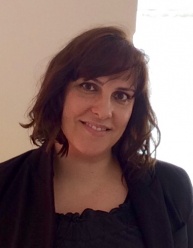 Participation in the Cluster of Excellence
Research Areas

Hebrew Book History
Digital Humanities
Digital Art History
Art History
Material Culture
Cultural History

Education

-

-

MA in Art History at University of Lisbon, Portugal

Publications

Articles

Articles in Journals

Archivo Español del Arte 88, No. 349: 53-68.
. 'The Coimbra Bible and the 'Andalusian School' of Hebrew book illumination.'

Articles in Edited Books

Writing Europe, 500 – 1450, Text and Contexts, edited by , n/a.
. 'The DigiPal Project for European Scripts and Decorations.' In

Reviews

.

. ''Illuminating in Micrography' by Dalia-Ruth Halperin.' Journal of Jewish Studies 65, No. 2.

Theses (Dissertation or Habilitation)

.

. The Ms. Parma 1959 in the context of Portuguese Hebrew Illumination Doctoral Thesis, University of Lisbon, Portugal.