Dr. phil.
Katrin Maria
Landefeld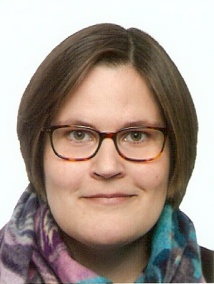 Participation in the Cluster of Excellence
Research Areas

Ancient Philosophy (Epictetus) and Early Christianity
Textual Research (Development of Variants in the Greek Transmission of the New Testament)

CV

Education

–

–

–

Positions

Publications

Books (Monographs)

.

. Die Gebetslehre Epiktets. Form, Inhalt und Funktionen der Gebete Epiktets im Kontext der antiken Gebetstradition. Münster: Aschendorff Verlag.

Research articles (journals)

.

. "Form, Inhalt und Funktion der Gebete in Epiktets Diatriben." Usuteaduslik Ajakiri 74, No. 1: 67–94.