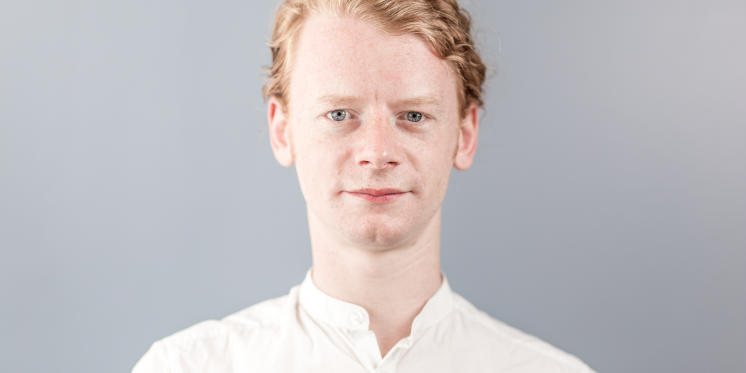 Teaching

Ringvorlesung: Klima! Ethische und wissenschaftstheoretische Perspektiven [316350]
(in cooperation with Dr. Eva-Maria Jung, Priv.-Doz. Johann Stefan Ach, Dr. Beate Lüttenberg, Prof. Dr. Ulrich Krohs)

Seminar: knowledge - living - ethics: Topics and Views in Bioethics [310156]
Blockseminar: Applied Ethics - Ethics of Medicine [310160]

Arbeitsgemeinschaft: Schreibwerkstatt [084148]
(in cooperation with Jörn Elgert, Attila Karakus, Juliane Frei, Franca Holthaus, Dr. Sibille Mischer, Roswitha Böhm)

Publications

Articles

Articles in Edited Books

.

. 'Rational Peer Disagreement upon Sufficient Evidence - Leaving the Track to Truth?' In Peter van Inwagen. Materialism, Free Will and God, edited by , 17-39. Springer.

.

. 'Indirect Consequentialism and Moral Psychology.' In Philip Pettit: Five Themes from his Work, edited by , 81-90. Dordrecht: Springer. doi: 10.1007/978-3-319-26103-4_8.

Articles in Newspapers or non-scientific Media

.

. "Ethische Aspekte der Genom-Editierung beim Menschen." CfB-Newsletter. Infobrief des Centrums für Bioethik der WWU Münster 11: 1-2.

.

. ""Wir brauchen Religion als Hoffnungsgeber". Drei Studierende diskutieren über das Verhältnis von Wissenschaften und Religion, über Leiden und ihre Werte." wissen.leben - Die Zeitung der WWU Münster 8, No. 2: 4-5.

Reports (Working, Research, Annual Reports)

.

. Genom-Editierung in der Humanmedizin. Ethische und rechtliche Aspekte von Keimbahneingriffen beim Menschen Drucksachen des Centrums für Bioethik, No. 4. Münster, .

.

. Die Funktion der Non-Alienation-Bedingung in John Christmans Autonomiekonzeption Preprints und Working Papers der Kolleg-Forschergruppe, .

Talks

Ergin-Aslan Serap, Schnieder Konstantin (): "". Deutsch-Georgisches Bioethikprojekt, Staatliche Ilia-Universität Tiflis, Tiflis, Georgien, .

Becker Charlotte, Heger Raphael, Müller-Salo Johannes, Schnieder Konstantin, Schwabe Bernadette (): ''. 20. Münstersche Vorlesungen zur Philosophie mit Robert Audi, Westfälische Wilhelms-Universität Münster, Münster, Deutschland, .

Bögner Frieder, Meyer Thomas, Schnieder Konstantin, Seidel Markus (): ''. 19. Münsterschen Vorlesungen zur Philosophie: Peter van Inwagen, Westfälische Wilhelms-Universität Münster, Münster, Deutschland, .

Simon Derpmann, Dominik Düber, Tim Rojek, Konstantin Schnieder (): 'Kitcher's Attempt to 'Pragmatically Naturalize Ethics''. Münstersche Vorlesungen zur Philosophie: Philip Kitcher, WWU Münster, .