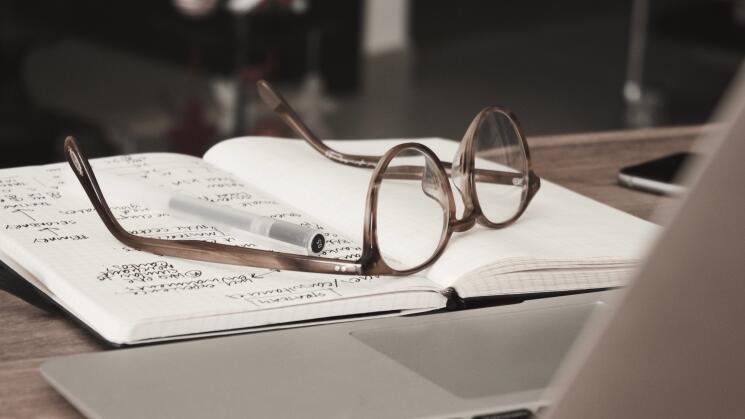 Current ongoing research projects:
Populism's Roots: Economic and Cultural Explanations in Democracies of Europe -PRECEDE (VW-Stiftung)
Stadt Köln Ungleichheit und Beteiligung in Köln 2020 (VHW)
Politische Partizipation marginalisierter Menschen- Ungleicheit und Beteiligung (VHW)
Verbundforschungsprojekt: Migrationsbezogene Konflikte als Herausforderung und Chance für institutionellen Wandel in groß- und kleinstädtischen Kontexten- MigraChance (BMBF)
Deliberativer turn- Online

Liquid Landkreis (Bauser 2014-2020)

Bürgerhaushalte (Schneider 2011-2017)

Bürgerhaushalte- Online-offline

Bürgerhaushalt Jena (Kersting 2013/14)

IT and Elections

Komunalwahlcheck (2020)

Wahl-Kompass (2020) Ruhrparlamentswahl

Landratswahl Kreis Marburg-Biedenkopf (2001-2003)

Online wahlhilfen (Kommunale Voting Advice Application) (2019)

Wahlsager (Kersting 2014-)

Kirchenvorstandswahl Evangelische Kirche Kurhessen Waldeck (Kersting 2013/14)

Online- Offline- Participation: Evaluation

Online Partizipation und Jugendliche (Christine Dietz 2013-)

Online -Kommentare (Tobias Zimmermann 2013-2016)

Social media: Qualität der Online Deliberation

Webforen (Kersting)

Open Government and Crowd Sourcing

"Modellkommunen Open Government" (Indra Smith 2018-)

E administration, local tax and limited statehood (Andrew Matsiko 2015-2019)

Online Partizipation und moderner Autoritarismus (Yimei Zhu 2014- 2019)

Crowd sourcing and crowd monitoring- Crowd monitoring elections (Deodatus Shayo 2014-2017)

Open Government (Emmy Chepkirui 2012-2017)

Smart City- Smart Region and Smart Governance:

Kommunale Integrationszentren in NRW (Kersting mit ZFTI 2014-)

Kommunale Familienpolitik (Sonja Blome 2011-) Smart Family (Kersting Projektantrag)

Kommunale Finanzpolitik (Kersting)

Regionalpolitik und Nachhaltigkeit Polen (Sylwia Patron)

Smart Grid- Nachhaltigkeit (Kersting Projektantrag)
PhD supervision (first supervisor)
Sophie Almers: Die regierungskritischen Proteste in Brasilien zwischen 2013 und 2016 und ihre Rolle im Amtsenthebungsverfahren gegen die brasilianische Präsidentin Dilma Rousseff
Janina Blome: KITA und KIGA Gesetzgebung Familienpolitik
David Graubner: Digitalisierung und Kommunale Dienstleistungsunternehmen
Phillip Hocks: Digitalisation Gender and in Africa
Katharina Kullmann: Wie kann eine gute und effektive Zusammenarbeit zwischen Politik, öffentlicher Verwaltung, NGOs und der Zivilgesellschaft in der Stadt geschaffen werden?
Mara Ramalho Mendes: Thema
Blessmore Nhikiti: Digitalization of citizen election monitoring. A drive towards electoral integrity in Zimbabwe?
Marc Schutz: Digitalisierung des öffentlichen Sektors als Policy-Wandel am Beispiel des Onlinezugangsgesetzes
Indra Smith: Modellkommunen Open Government
Jan Philipp Thomeczek: Populismusforschung
Jessig Voigt: Können Open Data Korruptionsprävention ermöglichen? Eine Fallstudie über Brasilien und Deutschland
Sylwia Patron: Inwiefern fördert bzw. hindert die regionsinterne Innovationspolitik der Region Masowien durch ihr Innovationsförderprogramm und ihr förderpolitisches Instrumentarium die Entstehung von nachhaltigen Innovationen?
Johannes Bauser (prom. 2020): Liquid Democracy
Jan-Niclas Gesenhuis (prom. 2019): Smart Grid in Mozambique
Andrew Masiko (prom. 2019): Local taxes and ICT in Uganda
Yimei Zhu (prom. 2019): Electronic participation in China
Abel Reiberg (prom. 2018): Digitalpolitik
Sebastian Schneider (prom. 2017): Bürgerhaushalte im Vergleich
Deodatus Shayo (prom. 2017): Crowd Monitpring elections in Kenya, Tanzania and Uganda
Emmy Chepkirui (prom. 2017): Open government partnership in Kenya
Tobias Zimmermann (prom. 2016): Deliberative Qualität im Internet
Jürgen Langhans (prom 2014): Cleavage Parties in Sub-Saharan Africa. Determinants of Party Success and Failure in Botswana, Malawi, Mozambique, Namibia, South Africa and Zambia