Münster Lectures in Mathematics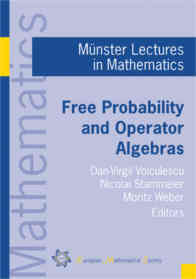 Münster Lectures in Mathematics report on recent developments in mathematics. Material considered for publication includes monographs and lecture notes or seminars on a new field or a new angle at a classical field.
For further information please contact the editors.
Editors
Published in this series:
Voiculescu, Stammeier, Weber (Eds): Free Probability and Operator Algebras.
Jahnke, Palacin, Tent (Eds): Lectures in Model Theory.